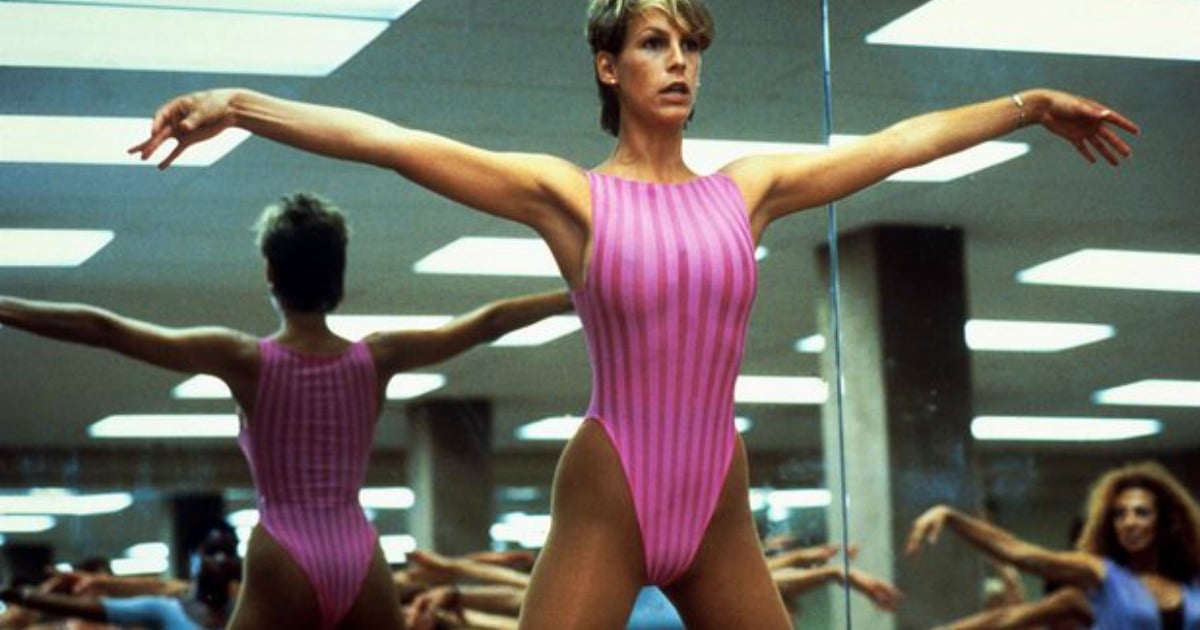 We don't want to alarm you, but one in four gym-goers have had sex at the gym.
Ten per cent of the people keep condoms in their gym bag AND 20 per cent have done the deed with their personal trainers.
Really. It gives you a whole new motivation to head for the bench-press.
Who better to ask for the how/what/why all this gym-friskiness is happening, than Mamamia's sex expert, the Prude and The Porn Star host, Madison Missina?
Listen to Madison explain everything gym-sex related to co-host Carla GS on this week's episode of The Prude and the Pornstar. (Post continues after audio.)
"If you think about it, when you are having really good sex, you are puffing, and you are sweaty. It's sort of replicating the same type of situation. It makes perfect sense to me that people are getting it on at the gym," Madison says.
So… if you want to go there… how do you actually go about it? Well, Madison says there aren't any rules. Just go somewhere where you can get away with it (so you don't lose your membership, obvs.)
And her next tip? Equipment. What to use, and how to use it. And FYI Madison has filmed two porn scenes in gyms. So she knows her stuff.
Rower.
Madison says that because the rower has two moving parts, you can have sex using the seat that moves as the force behind your action. She says during one scene she has filmed, she sat on the top stationary part, while her male counterpart sat on the seat.
"He didn't go back that far. It wasn't the full range of motion you can use on the rower, it was partial rowing action. I can't say that it was the most pleasant sexual experience using the rower in that way. but it was kind of funny and quirky."
Got it.
Treadmill.
Madison has a word of warning before you step on the treadmill. Turn it off. During another scene she has filmed, when she sat on the display, her butt accidentally turned the machine on…and it started moving.
"In porn, NO ONE wants you to cut, so he had to put his feet on the side, and try to make it look like he's going down on me and of course I'm overacting this phenomenal fake orgasm that I'm having, you know the second it appears he is in my genital region. One of the crew members has to sneak in on set, and rip the plug out of the wall so we didn't go flying off.
It starts quite slow, so when you stand on it, you can sort of feel it's about to get going. So we had that moment when we looked into each other's eyes like – 'ehhhhh this is going to be interesting…'" she explains.
No one was hurt. But if you are inclined to try it…
Turn. It. Off. First.
Squat Rack.
While it might be the machine you use to tone your arms and legs in one, it can also be used as a...um....full body work out.
Yep, Madison says the squat rack is her machine of choice for gym sex. Here's why.
"The squat rack was awesome, 'cause I was able to sort of hold myself up on the bar that's across at the top of the squat rack and bounce...I actually enjoyed sex on the squat rack." she explains.
The weirdest things we've heard while between the sheets. (Post continues after video.)
Medicine Ball.
The other thing Madison recommends trying is the exercise ball, especially to aid with different positions.
"So if you've got doggy style, and maybe you've got back injuries or something, if you actually lay over an exercise ball it takes a lot of the pressure of the back so you can enjoy sex, or you can lie back on it and your partner can penetrate you from the side." she says.
Listen to the full episode of The Prude and the Pornstar below, where Madison and Carla answer this week's listener question, from Alyssa, who has stumbled across something disturbing on her partner's computer. Should she be worried about finding mother-son porn? Plus, Madison's try-at-home tip is a solo endeavour. 
Looking for more episodes of The Prude and The Pornstar? You can subscribe to the show in iTunes, find us on the Mamamia Podcast App, or via your podcast app of choice.