Disclaimer: This is one woman's experience of birth. For pregnancy advice, please consult a medical professional.
"It was like an orgasm. Like a G-spot orgasm rather than a clitoral orgasm."
This is the way Sydney mum-of-four Priscilla Bradshaw recounts the birth of her fourth child. While most women are screaming in pain, Ms Bradshaw said she was experiencing the most intense orgasmic experience of her life when she free-birthed her son Sunny.
"It was a big release. The full body kind of orgasm. It was a surrendering… rather than a surge like a clitoral orgasm. It was incredible," Ms Bradshaw said.
Ms Bradshaw's first two children were born in hospital and her third at home. She said all three experiences weren't like she had hoped.
"The third one we decided to have at home, which I thought would be wonderful, but it wasn't. The midwife took over my body and didn't allow my natural instincts to kick in," she said.
When Sunny was conceived Ms Bradshaw and her husband, Pat, made the decision to free-birth with the help of a doula. She focused on tuning into her baby and body.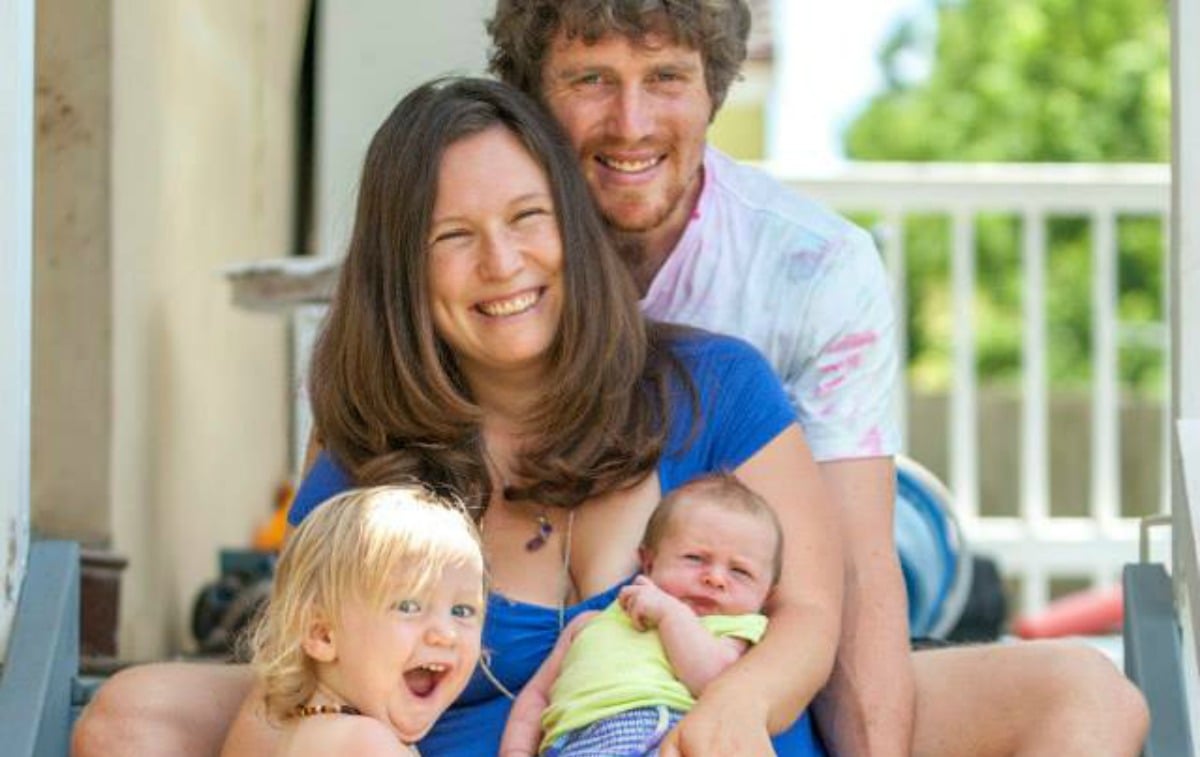 She said her desire to reclaim her power was so strong and she completely trusted in her ability to be able to birth her baby.
"I knew I could tap into my own body's wisdom. I did a lot a mindset work, meditation yoga, studying and used herbs everyday," Ms Bradshaw said.
She said for her free-birth she wanted the lights off and to be naked lying down with her husband.
"When my labour started my husband started touching me sensually and massaging me. There was no pain it was just pleasurable. It was like we were love-making. Having Pat touching me in a sensual way I was able to surrender to the feelings of pleasure and I focused on these feelings," Ms Bradshaw said.
Listen: Hello Bump talk through what to do when it's 'showtime' (post continues after audio...)
Once the labour became more intense she moved into the birth pool and he left her to sit on the couch out of view.