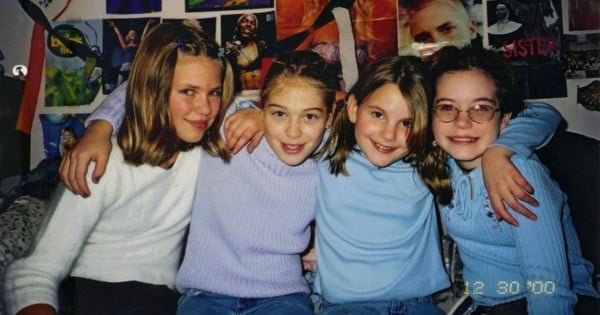 By Giana Ciapponi.
If the eyes are the window to the soul, certainly brows must be the curtain. Or maybe I'm just rationalising what is surely a sign of insanity.
My brow fixation began as a little kid, but intensified as I grew older. At age 11, I coveted Cameron Diaz's brows from The Mask, pining to make mine as lithe and lean as hers. But because I was, you know, literally a child, my mom forbade me to tweeze.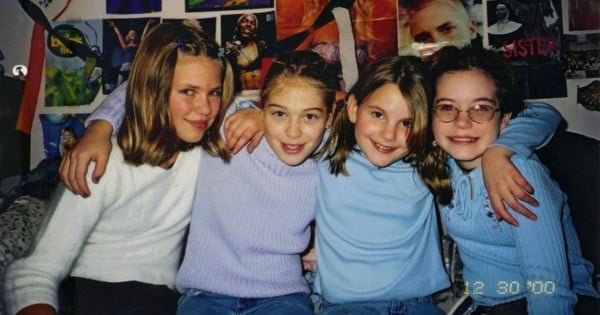 Me + Normal Kids With Normal Brows. Image: Ravishly (supplied)
"Leave your eyebrows alone. They're fine!"
I struggled to find a loophole in her Draconian laws. A ha! Tape! She never said I couldn't use such methods to remove unwanted hairs! So I grabbed some Scotch tape, pressed it to my "must fix" areas on my brows, and yanked away. It didn't hurt. Actually, I found the removed hairs fascinating, in a geeky way.
Yes, I did that until I graduated elementary school. (Post continues after gallery.)
The best celebrity eyebrows for your browsing pleasure.
Finally in junior high (in the fall of 2001), I was permitted to tweeze (but not yet to wear makeup). I stood, victorious, against the seashell wallpaper in my bathroom, tweezers poised high.
I took a deep breath, grabbed a hair, and pulled. It was agony!