On the count of three, we're going to name the single, most stressful thing about doing the Christmas shopping. Ready?
One, two, three…PARKING!
Oh…oh, sorry, did you say "trying to find that darn Hatchimal and matching wrapping paper and ribbons and CRAP I NEED TEN MORE ROLLS OF STICKY TAPE?"
Because, yes, while all of those things are stressful, the facts have been laid on the table and it turns out that trying to find a bloody park in your over-crowded local shopping mall is the part of Christmas shopping that causes the most stress.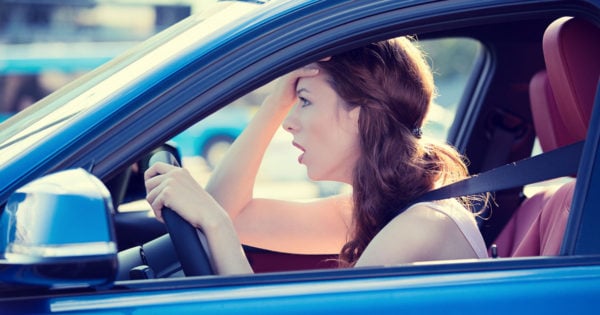 A new survey, conducted by Aussie Farmers Direct, has revealed that 59.4 per cent of shoppers hate finding a park.
(SAME.)
And you can bet your bottom (Christmas) dollar that returning to your car with arms full of pressies for your little nephew Tommy, only to find a big fat parking ticket on your windscreen, is going to send that stress to the next level.
Thankfully, there's a few tips and tricks you can use to wiggle your way out of Santa's bad (parking) books.
"Parking tickets don't have to be the automatic pain in the hip pocket that we've come to expect," Adam Ly, principal at LY Lawyers in Sydney, says.