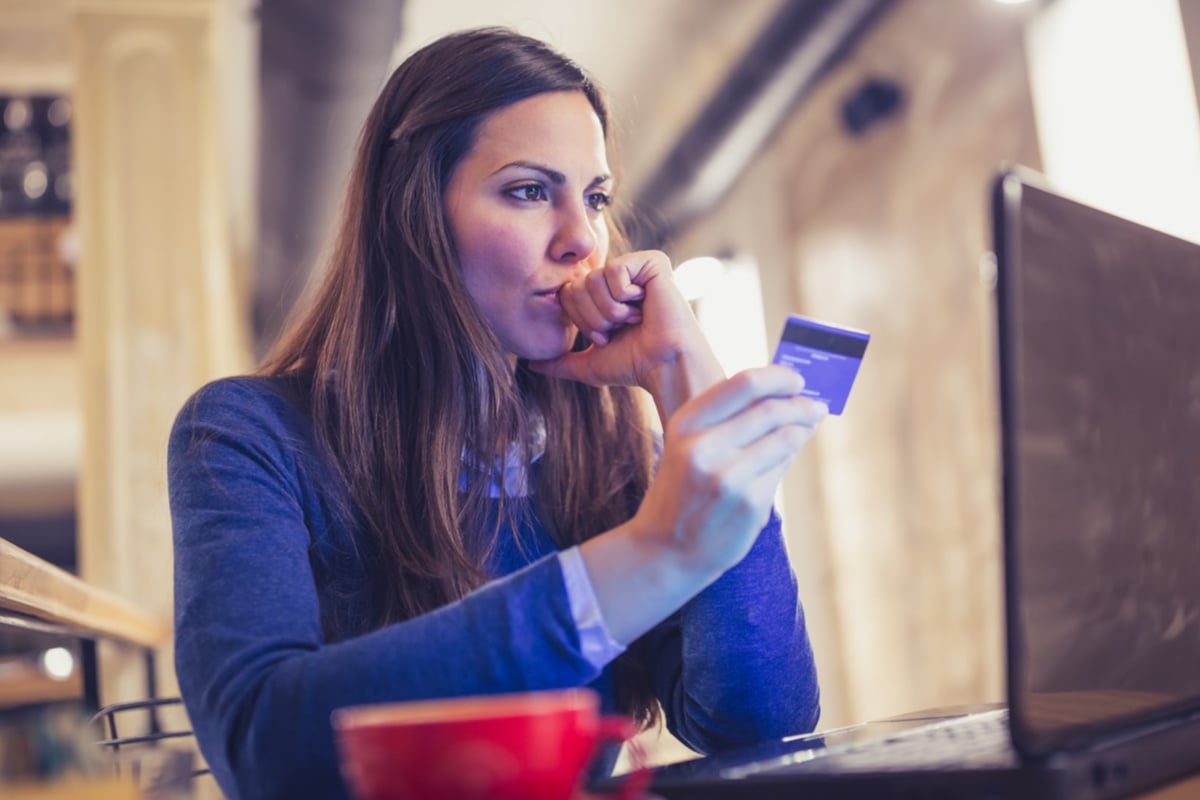 It's December. Which for obvious reasons has always been the worst time of year for acquiring debt.
In fact, Australians are among the worst in the world for credit card debt.
But putting aside the preachers of Barefoot Investor, debt is not something you often hear about. That's despite the ABS reporting in 2016 that 55 per cent of households had a credit card debt.
Here, three women share exactly how much credit card debt they are in, or have been in, and how they plan to pay it off.
Mara, 25
I have $5,000 credit card debt and I plan to get out of it through my budget. I get paid monthly so I have my budget set out for the next four months to pay it off. My budget after that then changes to savings mode (but still includes 'fun money' so we can go out and enjoy life and travel!)
I previously put all my energy into paying off my car loan since the interest rate was higher than the credit card. My car loan was $25,000 over five years but I paid it off in three years. We cut expenses like not going out as often, doing a weekly grocery shop rather than daily (so we meal prepped), switched to doing 90 per cent of our groceries at Aldi since it is cheaper, looked for better mobile phone deals, etc.  I even have separate bank accounts set up for "fun money", groceries and bills.
And  I usually spend my tax refund on clothing, but this year I put it towards the car loan. So now I can finally concentrate on this pesky credit card!
Watch: Constance Hall gets honest about her money. Post continues after video. 
Yvette, 29
I ended up in about $14,000 credit card debt when I was 25.
I'd been living in Sydney in my own apartment, trying to keep up with the lifestyle of my corporate banking colleagues. Additionally, some medical conditions meant I spent over $5,000 out of pocket on physio, specialists and surgery in a year. It was coming up to Christmas and my mum was visiting. We'd just been out shopping and I'd once again shopped until my credit card was maxed out. I was sitting in my apartment, talking to mum, thinking over in my head how I was going to pay off my credit card when I decided then and there it was time to move home. Moving home meant moving to the country which meant finding a new job and leaving behind all my friends. However, at almost 26 I didn't see any other way to get out of the debt I was in.
Step 1: I cut up the credit cards.
Step 2: I managed to score a job in the country which paid more than my Sydney corporate job.
Step 3: I put the equivalent of my pay rise and rent I'd been paying in Sydney against my credit card debt.
It was hard to swallow my pride and walk away from the bright city lights. For the first two years after moving home I always said 'I'm a country bumpkin, the city isn't for me'. Now I have the confidence to admit the reason I moved home was purely financial.