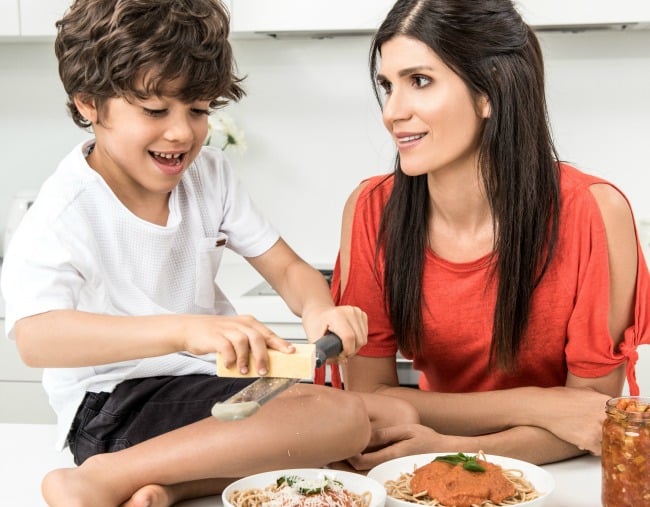 Prepping two meals every evening – one for the adults and another for kids – is a real hassle and a habit that's best avoided at all costs… for many reasons.
It's not uncommon for parents to enjoy a nutrient dense meal, jam-packed with vegetables, flavour and good quality protein, while the kiddies' meal consists of pasta and cheese or chicken nuggets. Sticking to the same repetitive kiddies meals and limiting the foods that we serve our children, often means we may be depriving them of essential nutrients. Kids deserve quality, and a varied, balanced diet, which is so important for their overall development. This is something that I'm passionate about and that I discuss in depth in my book.
But, it's no surprise that kids' meals often differ from their parents. I see it all the time talking to parents in my workshops; over half of all toddlers falling into the category of 'fussy eaters', many parents assume that their child won't be open to trying certain flavours or textures. For example, white bread, rice and pasta are often popular choices for young children because they're among the few things they will eat and it's so much easier than going to battle over food every day. However, in the long term, only feeding them these foods doesn't make for a healthy diet.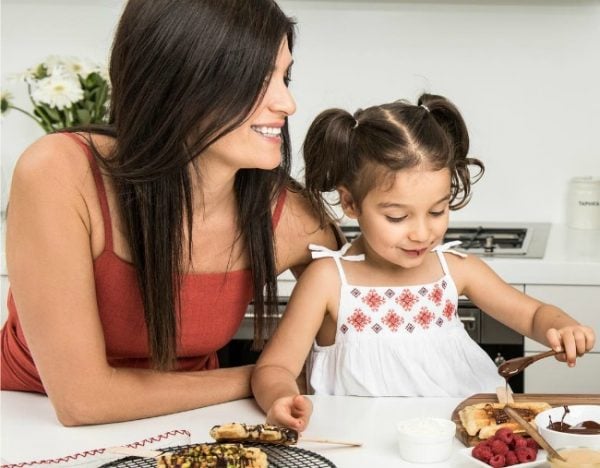 When did we invent 'kids' food?
In recent decades, as we've tried to manufacture fare that our children will get excited about, we seem to have created a culture of 'kids' foods – particularly in places like the US, the UK, Canada and Australia.
Researchers in Canada asked six to 11-year-olds to reflect on how and why they categorised foods the way they do. They discovered that the common beliefs were that 'children's food' consisted of junk food (processed and from a box); breakfast 'candy' (or cereal); and 'fun' foods that came in different colours and interesting shapes and sizes. In contrast, they classified 'adult' foods as fruit, vegetables and meat.
Let's move away from enticing our little ones to eat food in superhero packaging, and instead encourage them to try interesting, diverse flavours that not only taste great but will make their bodies and brains strong. For best results, start feeding them the same foods as you as soon as they start solids (just be mindful of sodium content).