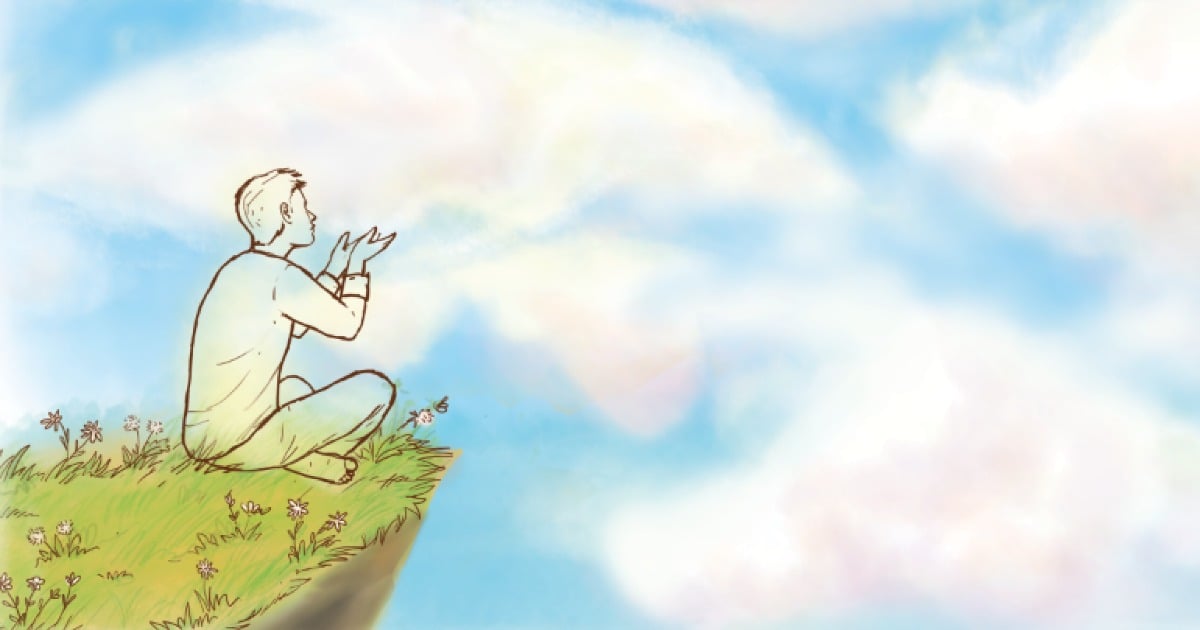 Melbourne father-of-two Scott Bennett was diagnosed with brain cancer earlier this year.
"I've since had brain surgery, undergone six weeks of radiation therapy, and am now undergoing 12 months of chemotherapy to keep this cancer dormant for as long as possible," he says in a blog post.
"When I awoke within the ICU department of The Alfred two days after my seizure with my wife and family by my side, my mind turned towards my two children, Henry and Sadie, and how it would have been explained to them where I was, had I not been fortunate enough to wake up  – which at the time, was a harsh reality."
But after searching for the right words for his "grim reality", he decided to write a story to explain his own death to his two children.
"Reading is big in our family," he says.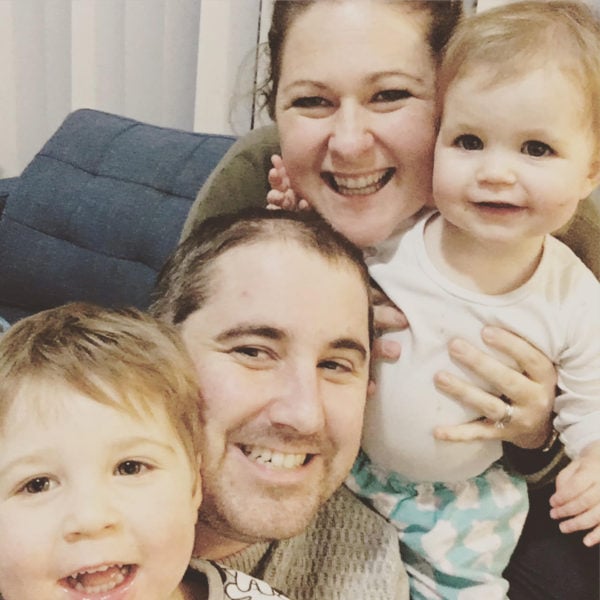 Scott Bennett with his family. Image supplied.
"Mostly through great children's literature and illustrations, but also sometimes after a long day at work, Henry would give me some topics and characters and I would pluck a story out of the depths of our imagination and make it up as we went along."
The Melbourne dad hopes that through his story his children will be able continue to "see him in everyday occurrences", after he passes away.
"It was always about knowing that I'm, and in other children's cases, their loved ones are / am still with them, they just have an important job to do."
Bennett's crowdfunding has raised enough to print 1,000 copies of the book, titled My Daddy's Important New Job, but he hopes to print more copies to raise money for charity and explain death to other children.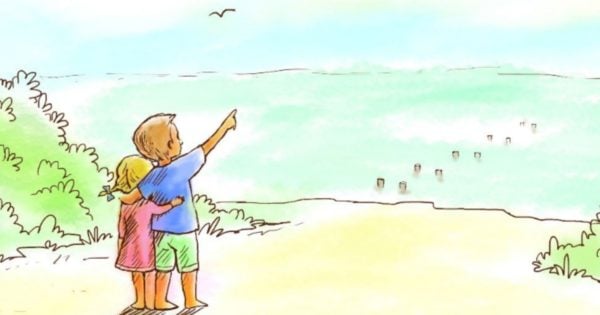 An illustration from the book. Image supplied.
"The first email copy of the book was sent out to a little four-year-old boy whose dad has been diagnosed with secondary cancer and isn't expected to make it through the week," he said on Facebook.
The idea has been well received with other parents.
"In a moment of grief it's hard to know where to turn to help explain things to your children," said Sydney mum, Lauren, who recently had to explain to her 18-month-old about her Nan's passing.
"I love that this book provides words when there are none."
A Sunshine Coast mother had a similar idea when she struggled to find a book that would explain her illness to her son.
Donna Penny wrote Why My Mummy for her son after years of struggling with cancer.
"I couldn't find a single book to read to Kai about cancer," she wrote on her website.
Penny decided to write her own book, from the perspective of a child whose mum is battling cancer.
"I wanted to write a children's book that was beautiful and bright, and not something a parent would be afraid to read to their child if they had cancer," she said.
Donate or order the book, My Daddy's Important New Job, here.