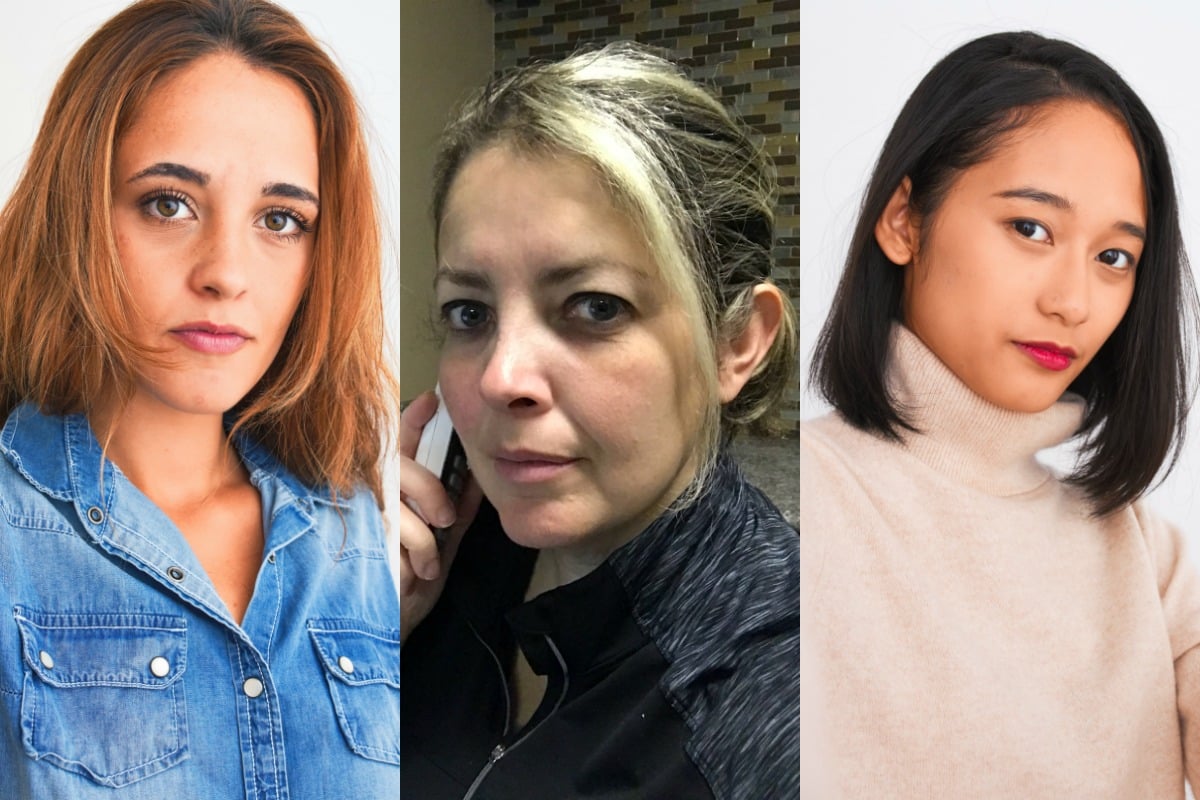 This post deals with sexual harassment and might be triggering for some readers. 
A few weeks ago, my friend frantically texted me.
She, a 19-year-old girl, was taking a bus home from university in peak hour when a man sitting opposite her pulled out his penis and started masturbating.
Once she noticed, he placed a hat over his crotch and spent the rest of the ride continuing to touch himself, all the while staring at her.
Watch: Unsure if you're a feminist? Post continues below.
"Emma, what do I do?" she messaged me.
"Ask him very loudly what he's doing with his hand under his hat," I wrote back knowing that my friend, Lauren, would absolutely not feel comfortable saying that.
We spent the next fifteen minutes deliberating on how to react. What are you to do in that situation?
We went back and forth on the pros and cons of speaking up to him. "He'd probably be embarrassed, he doesn't think you'll call him out," was my argument. But the 'what ifs' were too risky to ignore.
Eventually, we decided that when she was getting off the bus she should very deliberately take a photo of him and alert the bus driver.
Only, he tried to follow her off the bus. So she let him off and stayed past her stop to avoid being stuck with him, no longer in the comfort of the city, but near her suburban home.
What appalled my friend and I most about this situation was the thought that this was probably not the first time he had done such a thing.
As women, we are conditioned to keep quiet when a man makes us uncomfortable. But what happens when we don't? I asked the Mamamia community exactly what they said to call a man out for inappropriate behaviour.
Heather
Once, with my hands full of drinks I was carrying back to friends, a guy came up and squeezed my boobs and laughed in my shocked face, with his friends watching and laughing nearby.