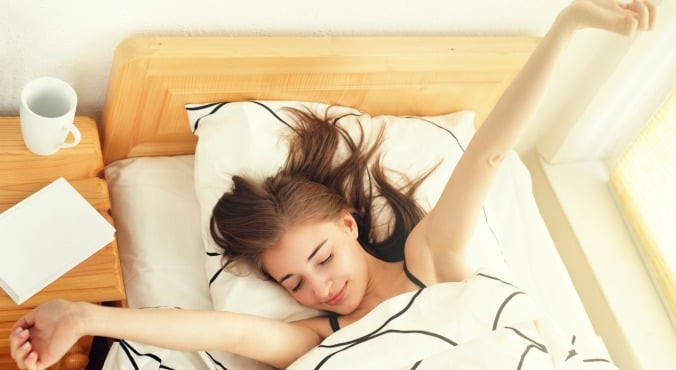 Image: iStock
Having issues with pressing your snooze button too often? Try some of these helpful tips to wake up right away each morning.
1. Place your alarm clock across the room from you
Walking a little bit will wake you up (if only a fraction).
RELATED: Why pressing the snooze button is ruining your sleep.
2. Prepare everything for the next day the night before
Having your clothes set out and your bag all packed for the day ahead of you will make your morning less stressful, and therefore it will be more bearable to wake up.
3. Make your alarm clock a fun and upbeat song
It'll make you want to get out of bed and bust a move.
4. Write a motivational note on your phone
Putting a Post-It note on your phone will ensure that you see it before you hit the snooze button, giving you a little motivation in the morning.
One of these will do the trick... (post continues after gallery.)
5. Have a cup of water next to your bedside
Drink it, chug it or splash it on your face: water will give you a rejuvenating lift.
6. Know why you need to wake up
Knowing that you have an exam or that you need to go to the bank will give you more incentive to get out of bed so that you can complete all you have on your to-do list.
RELATED: 6 ways to trick yourself into being a more organised person.
7. Keep your schedule consistent
Having an essence of familiarity of what is to come will make waking up more manageable.
8. Keep your blinds open
If you can't ignore the natural light with shut blinds then you will be more prone to wake up, even if it's just to close them.
RELATED: 8 reasons why waking up 'naturally' is a terrible idea