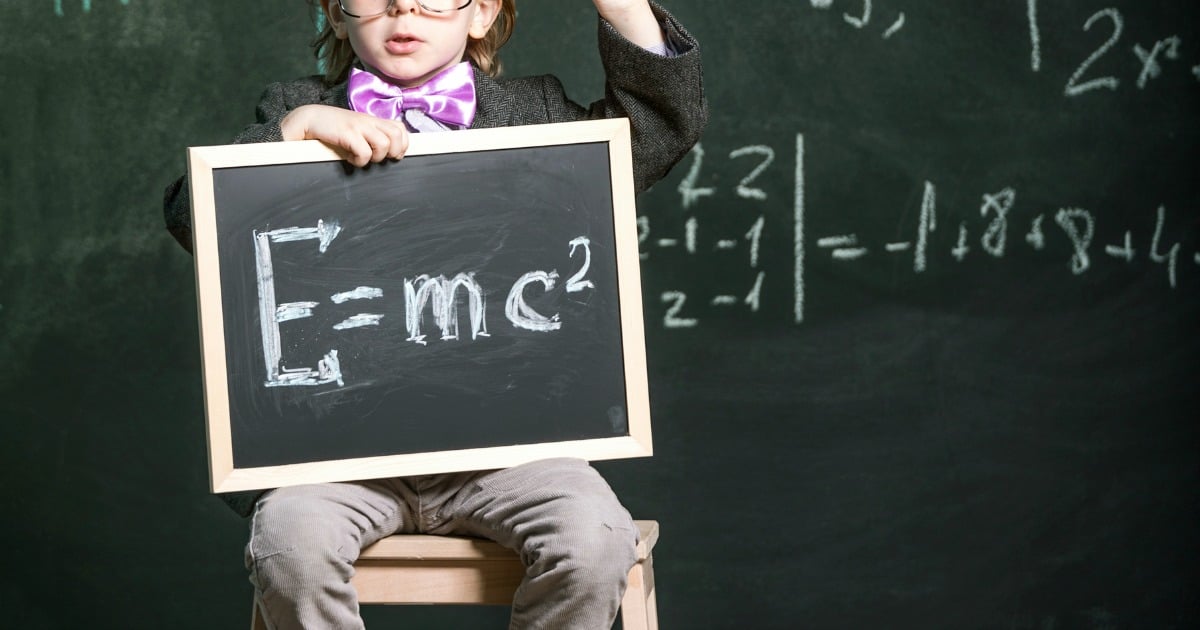 When my daughter was a toddler, like all parents, I secretly hoped I was rearing a little genius. The first clue was that her first word was "hello" — surely, a sign of an outward facing, philosophical approach to life.
So with little need for encouragement, I began to feed her genius tendencies. I enthusiastically talked her through everything we were doing each day, and reflected on what we'd done at the end of the day just to top up her vocab. (A little embarrassing in the supermarket queue, but still, genius child in the making here.)
I read her books that were slightly ahead of her reading age, you know, just to keep the momentum up. I may have made her memorise who the Prime Minister was to impress friends and relatives. Ok and I taught her how to count to 10 in Japanese because you know, global village and all that.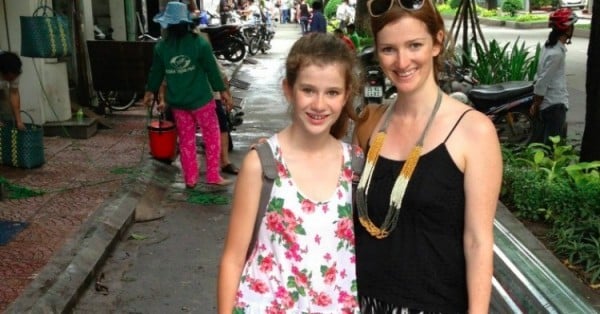 Kate and her daughter in more recent years. Image: provided.
But there was a method to my madness. In reality, like all parents, I just wanted her to thrive. As a first time parent, soon I began to realise that even if she wasn't a fully certified genius, she loved being challenged, stimulated, and immersed in tasks she could exercise a little control over. I realised that trying to raise a little genius was not so crazy after all.
Here are some of the key genius activities we partook in in the early years.
Environmental Sciences.
 All mini geniuses need to understand ecology, and water seemed an excellent entry-level activity. Water had always mesmerised my daughter from a young age. Bath times became longer as she grew, and she would giggle, play and sing endlessly with her beloved bath toys. Even simple stacking cups or plastic spoons were enough to occupy and engage her.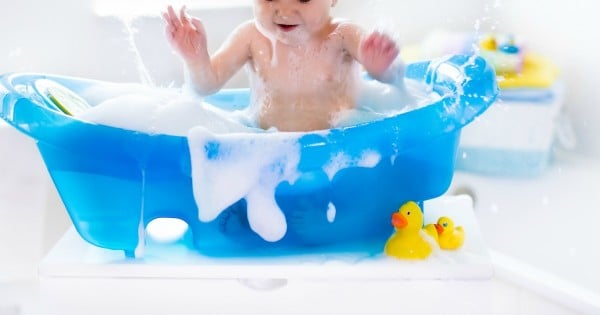 Bath time is the best time! Image: iStock.
The Arts.
 Although as parents we're not always welcoming to the onslaught of noise, one simply cannot get in the way of a mini Mozart in the making. Again with my daughter, because she was in control, she was very happier to engage with musical instruments and looked proudly to me for applause and recognition of her accomplishments. Crash, bang, ding! Brilliant.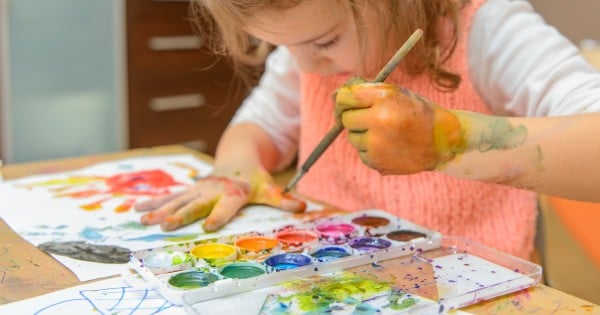 Painting is a great way for your child to express their creative side. Image: iStock.