I wake up happy, rested, and ready to take on the day. This lasts five minutes. Or the precise amount of time it takes me to reach my bathroom scales.
Yep, I'm one of those girls. And if you're not, chances are you know someone who is.
On a good day, I step on and I'm the same weight. If I'm particularly lucky, I'm 200–300 grams less. Cue fist pumps. Even though this weight is no more than a glass of water, I'm still stoked.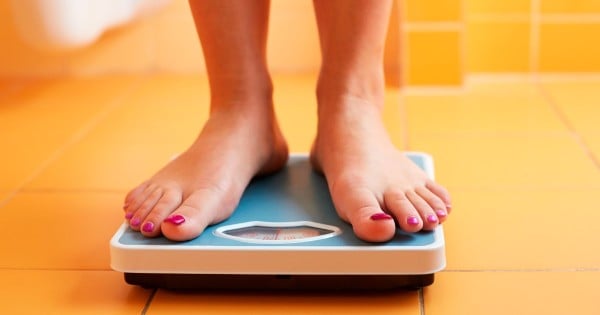 I sing in the shower. I chirp about my day's plans. I dress in a firm, feel good outfit. I'm on top of the world. I'm Beyoncé. I got this.
On a bad day, my weight's crept up. My body feels the same, but the number staring back at me tells me I should feel shameful. I curse myself for the glass of wine/extra helping of dinner/hot chocolate I had the previous evening. I stay silent as I prepare for the day.
This was my reality for years. A cycle of hell beginning at 7am each morning, no matter the date or occasion. Birthdays, holidays, workdays, and weekends always began one of two ways – with cursing or fist pumps.
That was until I asked my husband to hide the scales. I wanted them out of sight. It was becoming all too much.
Bec Sparrow talks about her journey to self acceptance. Post continues below. 
Cue catastrophe. Spiralling weight gain. Low self-esteem. Jeans that don't zip up... Right? Wrong.