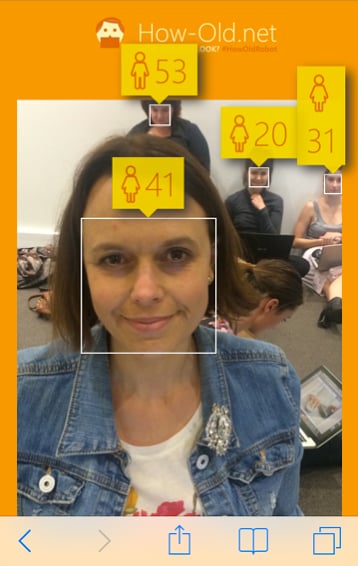 A new online tool claims it can guess how old you are. The results are fascinating and sometimes a little frightening.
A new facial analysis tool can scan your face and tell you how old you look –at least, that's what it's supposed to do.
Microsoft says its fancy facial recognition technologies — which you can sample for free here —  "provide state-of-the-art algorithms to process face images, like face detection with gender and age prediction, recognition, alignment and other application level features."
However, the company admits the tool isn't yet perfect; the site declares: "Sorry if we didn't quite get the age and gender right – we are still improving this feature."
More techy stuff: What is the 'MyIdol' app and why is everyone obsessed with it?
Which is good to know, because some of our own results were a little off… like our weekend editor Amy's, who found that a single facial expression registered as 17 years' difference.
Post continues after gallery: