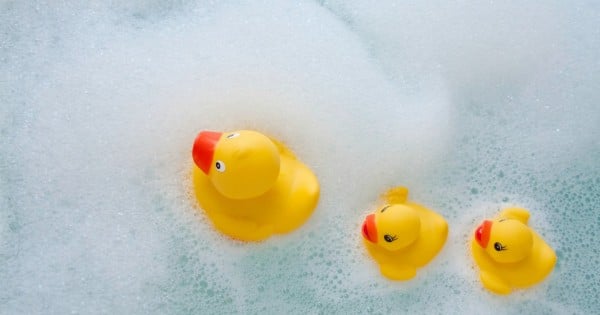 It doesn't exactly top the list of 'Best ways to spend spare time', but unfortunately cleaning is kind of important if you want to adult.
But how often should you actually be cleaning your house? From your sheets to your toaster, it varies. A spoiler? Your quick weekly once-over doesn't cut it. Rubber gloves at the ready, people.
Bathtub.
A 2008 study by scientists found that your bathtub is actually dirtier than your bin. Researchers found traces of satphylococcus bacter (a common cause of skin infections) in 26 per cent of bath tubs they tested compared to six per cent of trash cans. Its moist environment is the perfect place for bacteria to grow.
To combat this, experts recommend applying a disinfecting cleaner once a week and scrubbing. Then wash with water and dry with a clean towel.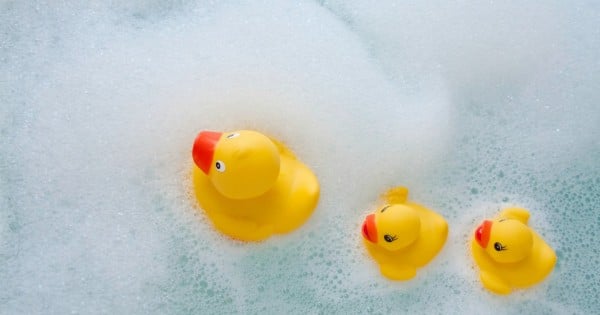 Bathtime... not so innocent now, hey? Image: iStock
Bathroom towels.
We've all been guilty of only laying out clean towels when we're expecting guests and relying on one old faithful for regular use, but according to Mama's Laundry Talk, we should be cleaning them much more.
"It is best to wash bathroom towels every three to five times they are used", she says.
And no, that's not three to five days but times used. This is because while it cleans your body, it's collecting your dead skin cells which (surprise, surprise) build up.
Sheets.
You're not alone in your bed (and no, we're not talking about your partner or children). We shed up to three kilograms of skin each year, which attracts dust mites to our sheets. According to the Mayo Clinic, this means there could be anywhere from 100,000 to 2,000,000 dust mites sharing your bed. Delightful.