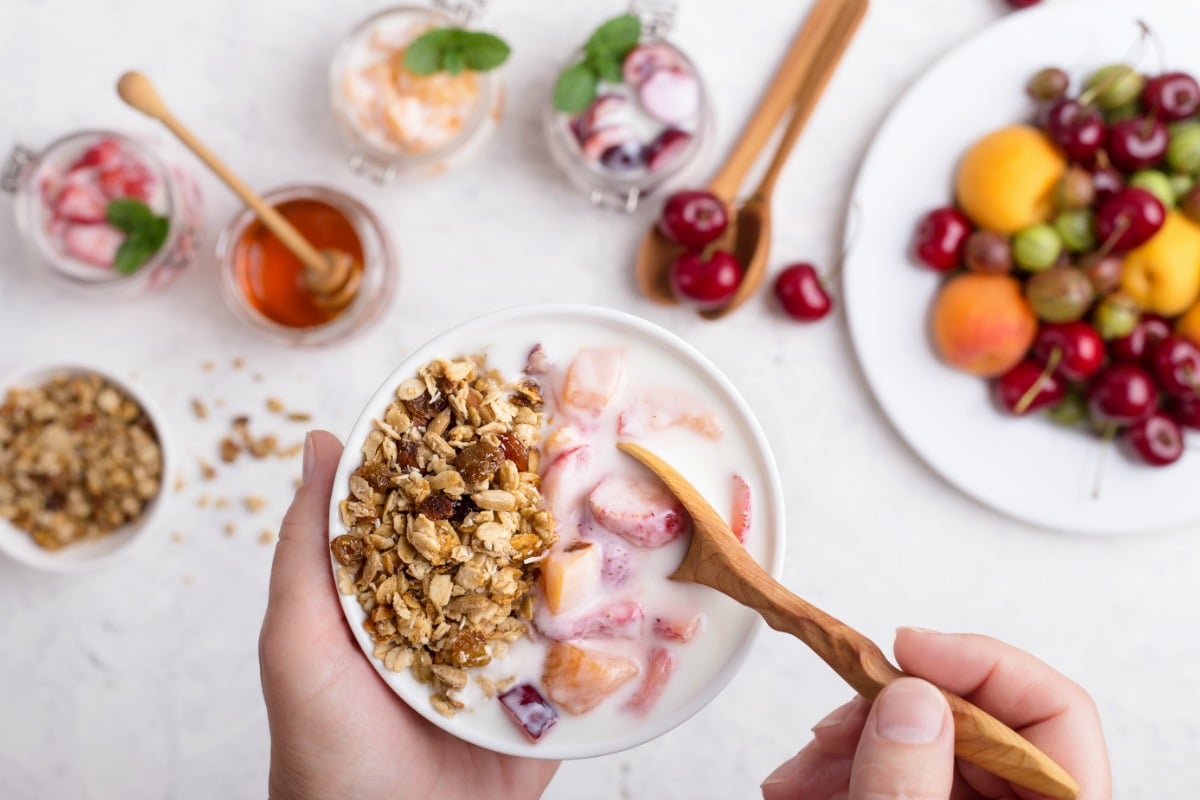 You're probably aware that calcium is good for your bones and teeth.
It also plays an important role in muscle contraction, blood clotting and heart function.
Despite knowing all this, you might not be getting enough of it in your daily diet. More than half of the Australian population aged two years and over had inadequate usual intakes of calcium, according to the 2015 Australian Health Survey by the Australian Bureau of Statistics and Food Standards Australia New Zealand.
To help you out, Mamamia spoke to three dietitians about how they meet their own calcium needs and how we can get more calcium – and variety – in our daily diets.
Most people know having enough calcium is important for strong teeth and bones, but it also plays a role in the functioning of nerves, muscle tissue, enzymes, heart function and blood clotting.
I have two young children, so I'm really mindful of the importance of calcium for myself, but especially for them because it sets them up for strong bones into their adult life. When I'm rushing before work, my go to breakfast is my 'Power Smoothie' – a cup of low fat milk, cocoa, honey, Greek yoghurt, banana and a tablespoon of LSA. This keeps me full until lunchtime and my kids love it too.
Lunch is usually sardines on toast, or salmon and a huge green salad with chickpeas and slivered almonds. Canned salmon or sardines contain bones which are rich in calcium – they're also a great source of calcium and a quick, easy and portable option when I'm at work. The chickpeas and almonds are also a source of non-dairy calcium.
My dinners are always family friendly, so commonly we might have tacos with grated low-fat cheese or lamb wraps with tzatziki. Our family favourite dessert is a big bowl of Greek yoghurt with whatever berries or fruit are in season.