Sunday night's Logies awards are shaping up to be full of celebration for Today presenter Sylvia Jeffreys.
She's just returned to work after her wedding and honeymoon with fellow Channel Nine reporter Peter Stefanovic, the Today show is up for an award, AND she'll be celebrating her 31st birthday.
"The celebrations keep rolling on for me," she told The Daily Telegraph yesterday.
But newlywed Sylvia has a clever trick up her sleeve to survive the big night: she's taking her lead from her breakfast television co-host, Lisa Wilkinson.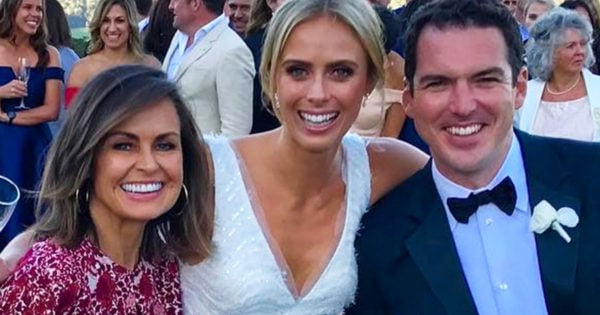 "I'll tell you who is an example — Lisa," Sylvia said.
"Lisa doesn't sleep, she just pushes through every year."
Sylvia added that Lisa "stays up and parties" throughout Logies night, but adds that her colleague is "not a huge drinker".
That's probably why Lisa "always looks a million bucks" when she returns to air the day after Australia's biggest television awards show.
LISTEN: Ever wondered how the Gold Logie works? The Binge tells you how.
Jeffreys also told The Daily Telegraph that she had decided she should keep her maiden name.
"It is the best thing for me to keep it," she said.
Sylvia Jeffreys and Pete Stefanovic.