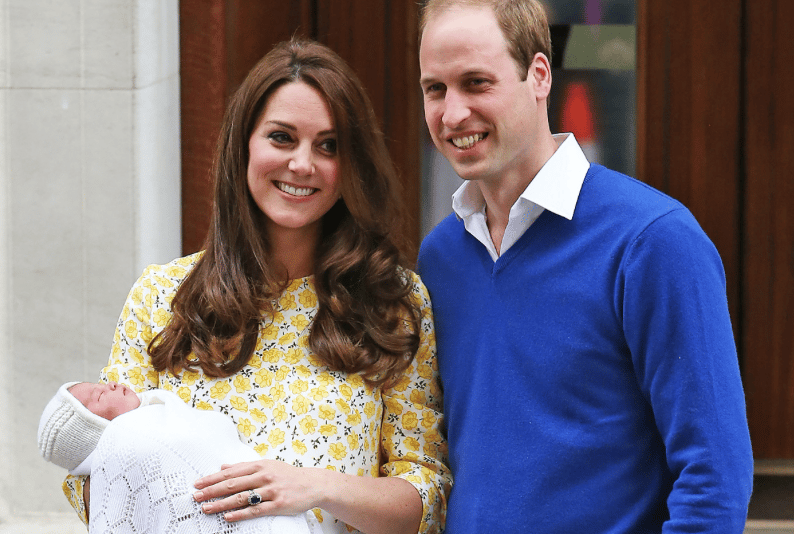 Do you remember what your body looked like twelve months after giving birth?
Perhaps you aren't there yet, perhaps you are just nine months on, or three months.
Perhaps you, like me, are a few years past it and can't actually quite remember anything concrete about your body twelve months after having a baby except for the fact that you were probably in your maternity jeans anyway.
The Duchess of Cambridge – or Kate Middleton as some of us think of her  – is just about to hit 12 months since her second baby, Charlotte was born.  And unless you have blocks on all types of celebrity content on your Facebook news feed you'd know that she certainly isn't still in her maternity jeans.
She's recently just competed a tour of India and the press photographers have captured her looking as fit and toned as an Instagram fitness model.
The Duke and Duchess of Cambridge with Prime Minister of India Narendra Modion on day three of the Royal visit to India and Bhutan Photo credit: Dominic Lipinski/PA Wire. Getty.
Lithe, tall, tanned, glossy and glamorous she's a far cry from any other mother of two-under-three-years that I know.
But if comments she made during her tour are anything to go by, her post body look is something any commoner could achieve.
When asked by a guest at a function in India her secret to looking so thin the Duchess didn't reveal her personal trainer. She didn't detail the nanny who looks after her children to allow her to work out or the personally constructed nutrition plan created for her by a royal dietician. There was no mention of the stylist, makeup artist and hairdresser and she certainly didn't recount the no-doubt endless pressure she faces to emulate the ever-svelte Princess Diana.
No she just answered like any old mum would have.
"Just running around after the kids."
Now even if Kate Middleton is on a taxpayer-funded trip (this time paid for by the British taxpayers, not like the 2014 trip to Australia where we coughed up $474,137 to host the royals) she is certainly under no obligation to detail her personal nutrition and fitness plan.
And she certainly doesn't have to answer some nosey professor at a party who hasn't been informed of the proper etiquette when quizzing princesses about their weight. But what the Duchess should perhaps be mindful of is the headline and expectations that follow such a statement.
The Duke and Duchess of Cambridge during day six of the Royal tour to India Photo credit Joe Giddens/PA Wire. Getty.
For days now my Facebook feed has been filled with headlines teasing me. "How Kate Middleton lost her baby weight". We discvoer that she, like me and you, "runs around after the children."
That's how she does it. Just that.
Did that answer make you look down at a still billowing tummy, at a well-rounded bum or a pair of not-princess-like-at-all-post birth-boobs and feel the dull weight of disappointment?
Well I run around after my kids too. How's that possible? How come I don't look like that?