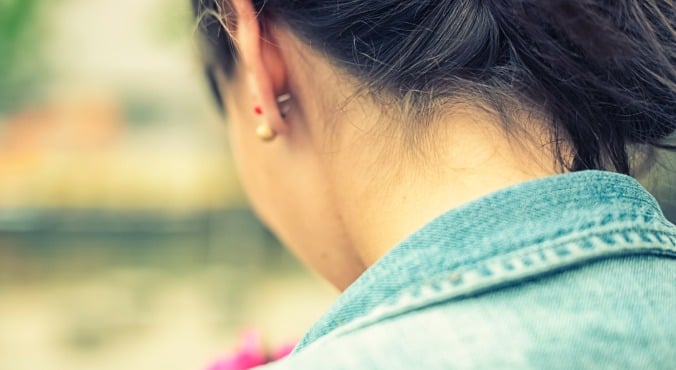 Image: iStock.
When Ryan first brought his girlfriend of two months, Eve, to a casual gathering over a year and a half ago, my heart filled with happiness.
She was perfect. Chatty, gorgeous, down to earth and fun. As his best friend since pre-school, I'd watched Ryan get burned over and over again in relationships with women who didn't value him. Finally, it looked as though he'd met his soulmate.
Eve didn't seem to have a problem with Ryan having a female best friend – as so many other girlfriends had – and I loved her self-confidence.
But after the pair had been dating for almost one year, I started to sense something wasn't quite right with the anecdotes and snippets of her life Eve was letting me in on.
The uneasy feeling crept up on me when a big group of us caught up for drinks and Eve and I fell into conversation together. Somehow the topic got onto grandparents and she spoke of how she grew up barely knowing hers as they lived in a different state. A cold shiver went down my spine as I realised what had just happened.
I recalled a conversation we'd had months earlier, a really in-depth, heartfelt conversation where Eve had recounted her emotionally abusive relationship with her grandmother who was unkind to her throughout her childhood. I was so moved by it at the time that I distinctly remembered it on this occasion. (Post continues after gallery.)
Best on-screen friendships.
I could've sworn she mentioned she'd seen her grandparents a lot when we previously chatted.
A little thrown off, I decided that maybe I'd confused her story with someone else's and pushed the uncomfortable feeling outside of my head.
Later that night, Ryan came up to me and told me he'd never been happier.
"I just feel like Eve truly gets me," he told me after he'd had a few beers.
"She's like no one I've ever met. I know it hasn't been that long, but I'm thinking of asking her to marry me at the end of the year. What do you think?"
I beamed, it was so good to see my friend so happy.
"I think she's lovely, Ryan, she clearly feels the same way about you, I think you should go for it," I replied.
Instantly, I felt a knot in my stomach but tried to ignore it. My friend was happy, I wasn't going to take that away from him because of a tiny, niggling feeling.