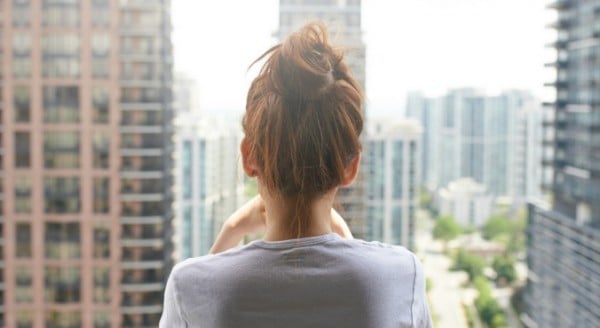 As melodramatic, insensitive, and spoilt as it may sound, I was 23 when my parents separated and it changed me. Deeply.
It was unexpected. It fractured the foundations of my upbringing. It shot 'my place in the world' well out range. And I didn't expect it to hurt so much.
I also didn't expect to revert to my five-year-old self who so desperately just wanted to kick my legs and throw a tantrum because things didn't go the way I was expecting.
I lived in a different city, had a full-time job to attend, rent to pay, a plane to catch home from my holiday, a partner who was brilliantly supportive. I had my own life, and was well and truly 'an adult'. So why did I so badly want to throw that tantrum?
I also knew I was lucky.
Other children, much younger than I was, can experience horrific things when their parents divorce. I was not subject to abuse. There were no screaming matches in the middle of the night. I was raised in a loving, welcoming, empowering family.
Watch Mamamia staff reveal the moment they knew their relationships were over. 
See? That tantrum is sounding more and more unreasonable by the minute.
'Grey divorce', or the divorce of baby boomers, is on the rise. According to the Australian Bureau of Statistics, the average age for divorce in 2013 was 10 years older than it was in 1990. Fewer people are divorcing in their 30s and 40s, and more and more people are calling it quits after 50.
"We've seen the average age of marriage get later and people divorcing later," Social researcher Mark McCrindle told the Sydney Morning Herald. "There's a couple of other factors in addition to people getting married later, including people living longer, changing careers later in life and being more active later in life. Once upon a time, people would have said 'I'll stick it out', but not any more."
I understand this. I understand the importance of being happy. And I understand my parent's lives do not (and should never have) just revolved around us kids.
Divorce was something that happened to other people's parents. Not my family. I used to boast that my parents were still together. That they were a great example of what marriage should be. That, as a family, we had gone through a whole world of different stages and experiences. And, the fact we were a family, is what pulled us through them.