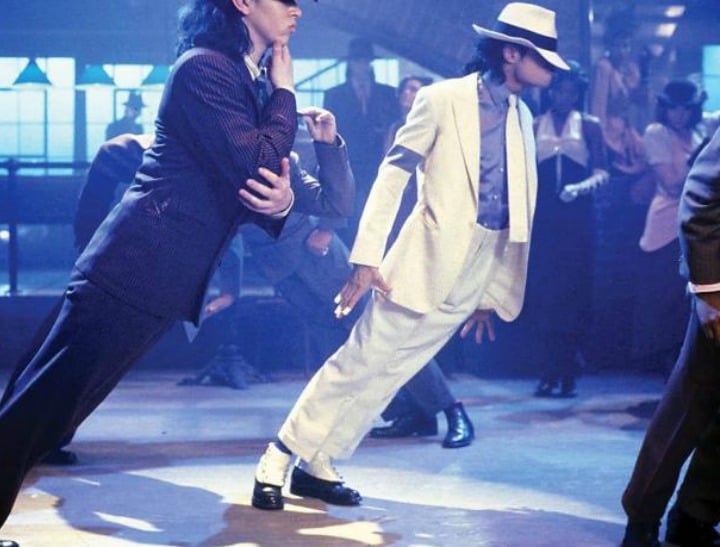 When Michael Jackson danced, it wasn't just a dance. It was a phenomenon.
Whether it be the zombie-inspired moves from 'Thriller', the Moonwalk or his pelvic-grabbing thrusts, we all tried them on the dancefloor and in our living rooms.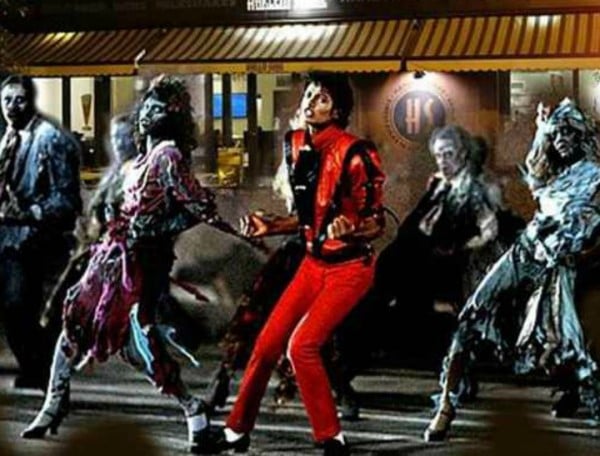 Zombie walking, we can handle.
Crotch-grabbing? No problem.
The Moonwalk? Well, there are Youtube videos that will explain how to do that.
But there's one move that we could never conquer - the gravity defying lean.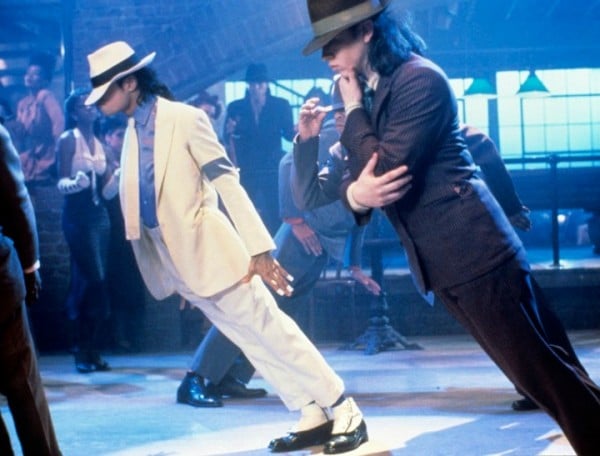 Watch the 'Smooth Criminal' video below. Post continues after video. 
It turns out that it's not your fault you couldn't replicate it in your Dunlop Volleys.
Because it wasn't a dance move. It was a pair of special shoes.
In 1992, Jackson and two co-inventors, Michael Bush and Dennis Tompkins submitted this patent for a specially designed shoe that has a hole in the heel.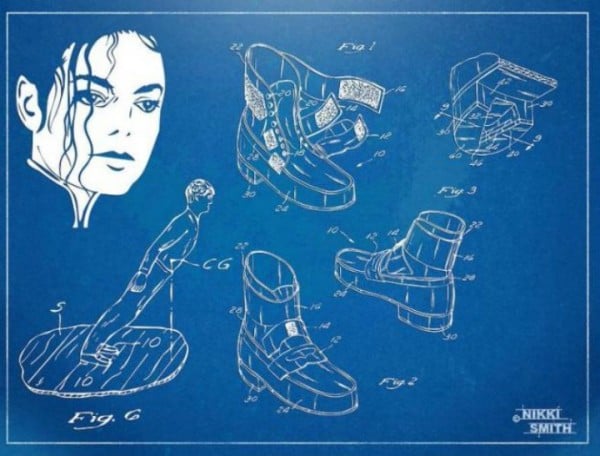 The hole allows for pins to pop up from the stage and click into the shoes, securing them in place.
So it's not your fault that you couldn't do it.
But if you're serious about it, you can now get some of these shoes made and impress your friends at your next BBQ...