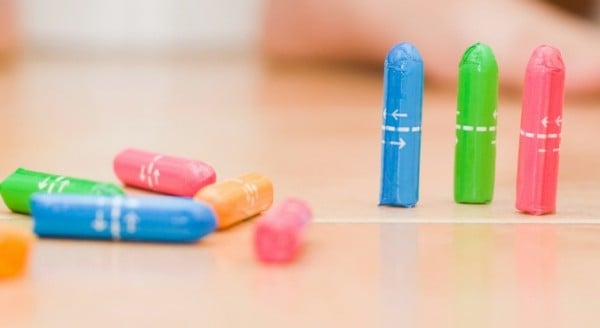 Tampons are just one way of getting TSS. Image via iStock.
You'd be hard pressed to find any tampon user who hadn't heard of toxic shock syndrome (TSS).
The risks surrounding this scary-sounding illness are drummed into us when we first get our period. Yet after a few years most women don't even bother reading the warnings in the information pamphlet, confident that as long as they don't leave their tampon in too long, they'll be okay.
RELATED: The worrying substances that might be in your tampons.
Then a story like that of 24-year-old Lauren Wasser comes along.
In October 2012, the model was feeling a "little off". On her period, she went down to the shops to buy tampons as usual, and was sure to change them every three to four hours.
As the day went on, she felt worse and worse. "I tried to act normal but I was struggling to stay upright," she told Vice. She went home to bed.
The next day, a friend found the 24 year-old face down on her bedroom floor, and she was rushed to hospital. She'd suffered a massive heart attack and her internal organs were starting to shut down. Doctors say she was just ten minutes from death.
Vice reports an infectious disease specialist asked Wasser if she had a tampon in, which was then sent to be tested. It came back positive for toxic shock syndrome.
RELATED: Use this, and you never have to buy tampons again.
The infection turned into gangrene, which eventually became so bad Wasser needed an emergency below-the-knee amputation.
Three years later, Wasser says she is still in pain. She requires frequent maintenance surgeries and may even need another amputation later in life when she's 50 years-old. She is now in the process of suing both the company that make the tampons and the store she bought them in.
It's obviously a horrific story, but one that, reassuringly, is very uncommon.