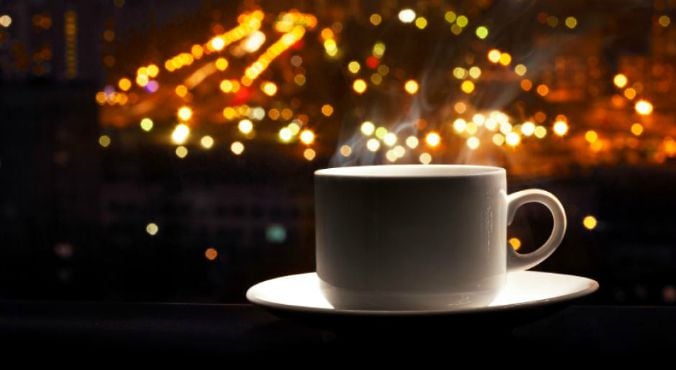 Image: (Ramain/iStockPhoto)
Drinking a double espresso at night may not only keep you awake longer, but could also push you into a whole new time zone, new research suggests.
Night-time caffeine intake delays our body clock by about 40 minutes, suggests a study published in Science Translational Medicine.
"Everyone knows caffeine promotes wakefulness and disturbed sleep," lead author Professor Kenneth P Wright Jr of the Sleep and Chronobiology Laboratory at University of Colorado Boulder said.
"But there's another way that caffeine is affecting our physiology that we really hadn't considered before."
It is well known that caffeine stimulates brain chemicals that keep us awake and blocks those that promote sleep.
But previous research in animals has suggested caffeine may also interact with our circadian clock — which affects not just our brain, but the rest of our body, including liver, fat and muscle cells.
When we are not in sync with our body clock, we feel sleepy and our body is not primed for eating or being physically active.
The woozy feeling we have with jetlag is a case in point.
"In jetlag, not only your brain is in a different time zone but your liver is too," Professor Wright said.
Double espresso versus bright light
Professor Wright and colleagues studied what happened to people's body clocks when they were exposed to caffeine to the equivalent of a double espresso coffee at night, three hours before their usual bed time.
They compared this to what happened when people were exposed to bright light at night time, which is already known to delay the body clock.
To measure body clock time, the researchers tested saliva levels of melatonin, a key hormone involved in regulating the body clock. A rise in melatonin levels coincides with us feeling sleepy.