I don't think I'm tall. Certainly not compared to many of the young girls today which is probably why I'm partial to my four and five inch stilettos. But when you're 175cm (or 5'10) at age 11, it's another story entirely.
At 11 years old you don't want to be the girl who is quite literally head and shoulders taller than everyone at school. Instead you want to fit in, to be the same as everyone else, to be accepted. But when you're that tall you can't help but stand out and be noticed.
Which is why I really shouldn't have been surprised when I started a new school in year nine and was bullied almost from day one. Which went on to be systematic, cruel and daily taunts by a small group of girls for the next three years.
Still, today in my forties, most people aren't aware this was my experience or how it shaped me. They don't realise I sat at the back of a class for the rest of my studies because I didn't want to feel exposed. Or that it sparked a decade long eating disorder when one of the first kind words from a classmate was about my weight. Or how I still suffer from anxiety when I enter a room full of people I don't know. If they do find out, they're incredulous because 'I don't seem the type'.
Now, I'm not sure what 'the type' is to be bullied but I'm thinking a tall, gawky teenager is probably top of the list. Sure now, as a successful businesswoman who has written two books, started her own thriving accounting firm, co-founded a financial planning firm and a preschool it feels like another life. Yet, I'm surprised by how often the teenager who was bullied finds its way into my head and tries to influence my decisions.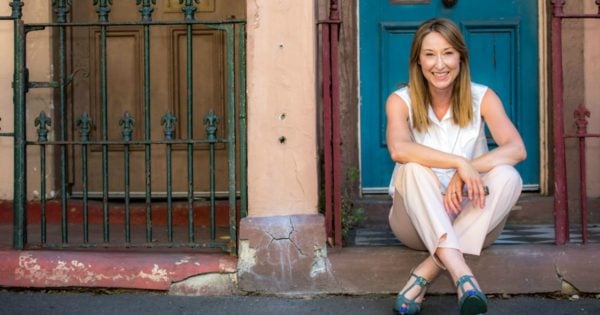 Which is why for the longest time I kept different parts of my life tightly compartmentalised. I didn't want anyone to know I was bullied without answering back for three years. Or that my not speaking up during this bullying was the last in a series of things I didn't speak up about or report. Instead, it became incredibly important how I was perceived and how I presented to the world and I made absolutely damn sure no-one saw me as a victim or weak.