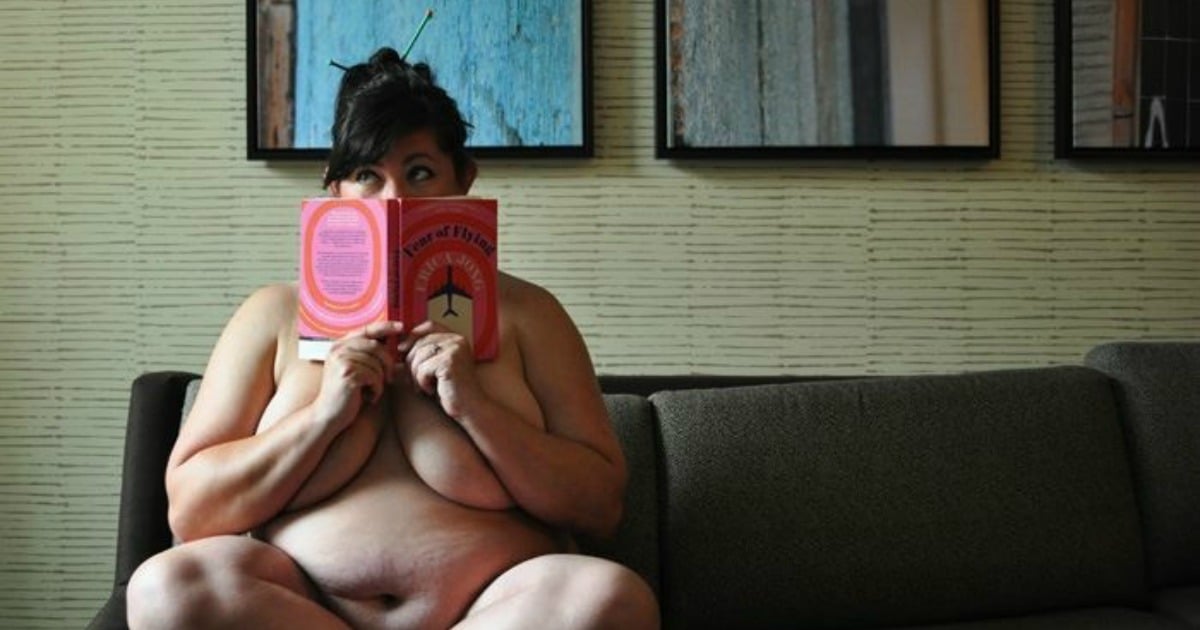 By Joni Edelman.
On a down comforter-covered king-size bed, in a Courtyard by Marriott hotel, I got naked for Substantia Jones and the Adipositivity Project
I don't mean that I took off my pants or my shirt. I mean that I took off my clothes, all of them, even the ones underneath. Just me and my bare-naked ass and Substantia and her camera (and my daughter, Kelsey, to tell me I'm a badass).
It's a radical act, I guess, stripping for a relative stranger — showing someone your wobbly bits, your unkempt bikini line, the topographical map of varicose veins that run across the back of your thighs.
You might be asking yourself, "Why would she take her clothes off?"
A fair question. Watch: Singer Christine Anu discusses her thoughts on body image. (Post continues after video.)
Let me hit you with this hard fact: Ninety-eight percent of the bodies we see displayed in the media are a form less than two per cent of us can achieve.
(Congratulations, two per cent. I salute your perfect bone structure.)
When I say you can't look like the woman on the cover of Cosmo, I mean you literally cannot look like the woman on the cover of Cosmo. Even if you could starve yourself to a size 0, even if you had a team of makeup professionals and Paul Mitchell himself doing your hair, it's highly unlikely you're going to ever look like Beyoncé. Beyoncé probably doesn't even look like Beyoncé.
People will say this sort of brazen nudity is an act of exhibitionism or narcissism, that bodies should be kept private, sacred, covered.
But I will get all the way naked to argue for visibility. 
I will bare my dimpled ass to prove that the body is just flesh, bone, fat. I will show you my body so that you might see a body that looks like yours.  I'm here, naked, for the fat girls who think they are "too fat," the thin girls who think they are "too fat," the guys who think they need a six-pack, and the teenagers who loathe their thighs.
I'm here for myself, too; loving this body is a journey, not a destination.
I'm here, saying, fuck flattering, fuck filters; the rolls you see don't need to be Photoshopped.
Because check it out — my body is fat.
It didn't use to be fat. In fact, it used to be pretty thin. But it's not now, and that's real.
I've put my body through a lot in its 41 years — six babies, countless pointless diets, anxiety, stress, too much wine, not enough sleep — and it's still showing up every day to breathe and walk about and generally exist in a completely functional manner.