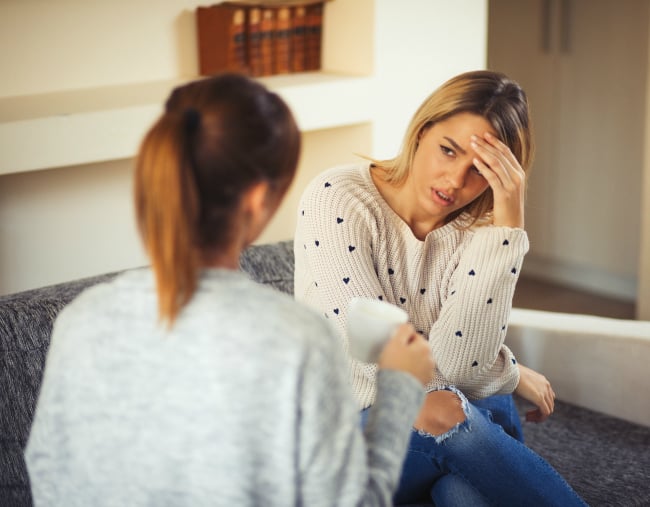 Like the Baudelaire children, there is no good ending to this story. There aren't any inspirational moments that are going to uplift you in any way. There may be some moments where you'll do an awkward butt clench, a wide eyed "surely not" or even just a good old giggle at how ridiculous it is… so if that's what you're after, get comfy and be prepared to feel a new found gratitude for your current living situation.
If you think afterwards "oh it's not that bad"… try living with her.
The beginning of this story has a bit of detail but context is everything. When we moved in together I brought with me a small Kmart trolley to go in the bathroom. I don't have that many toiletries to fill it with so I put two folded clean towels on the top shelf, toiletries on the second and hair straightener and hair dryer on the third. She then had the whole bathroom vanity to use.
Seemed fair to me.
In the shower we have half the windowsill each for shampoo and what not. I wash my hair regularly but not that regularly to realise that I wasn't the only one using my shampoo.
I didn't mind too much until my shampoo was moved to her side with her things. Bit weird I thought as I moved it back. Next day the same, back on her side. So I left it there and bought myself some new shampoo. Not that big a deal, a bit annoying but it's okay.
Pick your battles.
She then she started to take over the trolley (bear in mind she also has the whole bathroom vanity), soon my clean towels were hung up on the drying rack and replaced with her boyfriend's toiletry bag (he doesn't live with us).
I then went away for a weekend (taking my toiletries with me and leaving an empty shelf), on my return the middle shelf was filled with all of her toiletries. Deep breaths.