Kelly and Mike Bruning have learned the hard way that once you have children, you become prime targets for unsolicited judgement from strangers.
The US couple recently received an anonymous letter, addressed simply to 'Parent,' accusing them of being "about the most selfish parents around."
The reason for such a strongly-worded message? The fact they live in an apartment.
"Because you like the beach, your boys are trapped in a tiny, one bedroom upstairs apartment," wrote the stranger.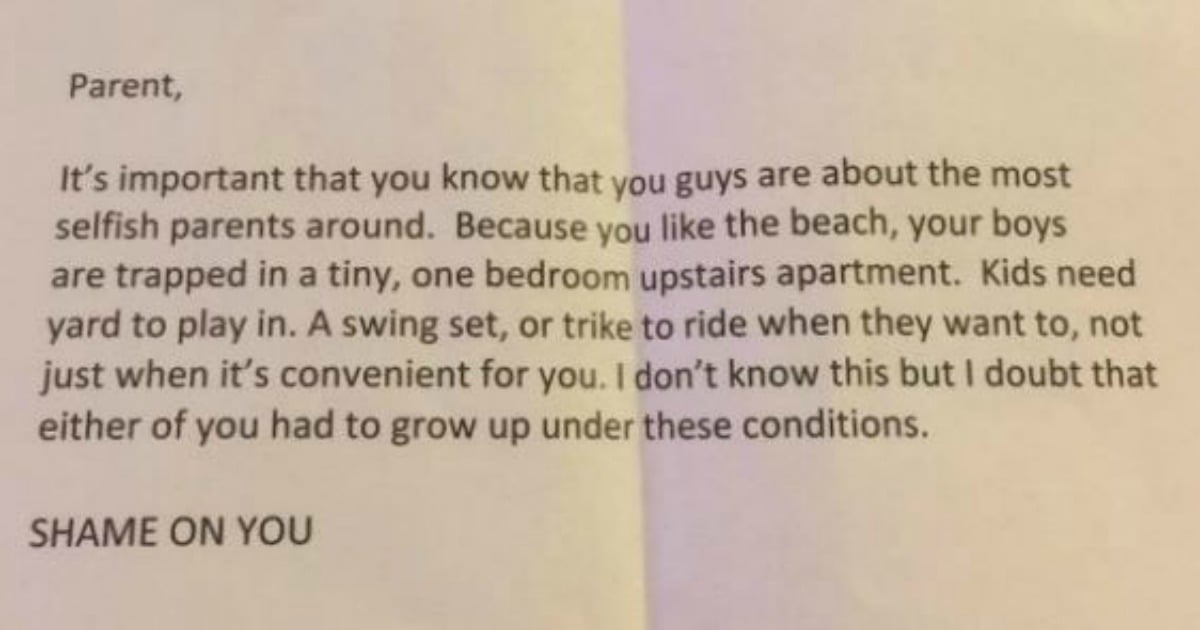 "Kids need [a] yard to play in. A swing set, or trike to ride when they want to, not just when it's convenient to you."
The letter ended with the words "SHAME ON YOU."
Shocked by this uninvited criticism from an anonymous sender, the Brunings posted a photo of the letter to Facebook.
"Now… this place just got interesting," the couple wrote. "Sometimes harassment comes in simple forms."
The post garnered a strong response from the online community, with hundreds of people leaving comments in defense of the family.