A two bedroom, two bathroom, two story inner-Sydney apartment available for a week over the New Year. That'd probably leave you a few grand out of pocket, right? Maybe even five?
Nope. Try zero, zilch, totally free. There's just two catches. Two furry catches. A pair of one-year-old Cavoodle puppies that need food and cuddles.
This Surry Hills pad is listed on Your Home My Home, one of the numerous house-sitting portals popping up on the Australian market.
The concept is simple: homeowners offer free accommodation in exchange for pet and/or home minding while they're out of town. Think Airbnb, but rather than handing money over, you're expected to take out the rubbish bins, collect the mail, walk the dog and so on.
The concept is being embraced by thousands of Australians looking to travel rent-free; from grey nomads to uni students, even families seeking for an affordable holiday. It's so popular in fact, that since launching January, nearly 13,000 nights of free accommodation have been exchanged on YHMH alone.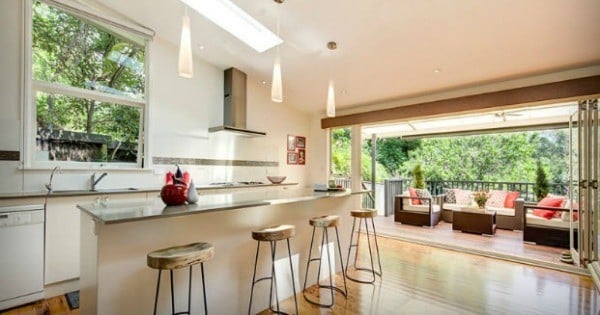 You could live in this Sydney home for free. Image: Your Home My Home.