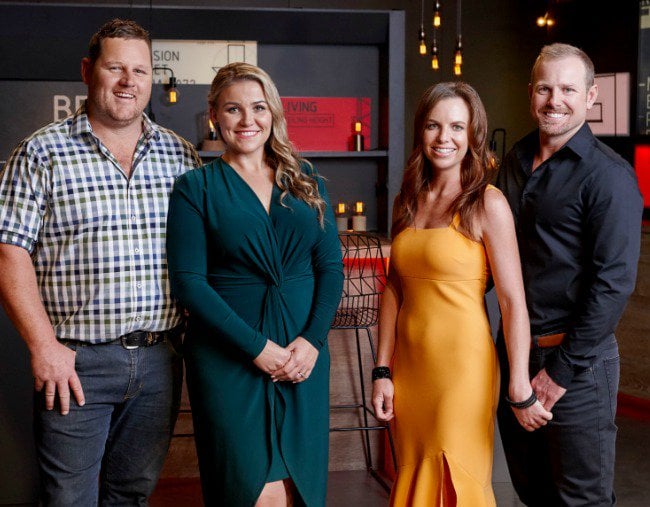 Things are about to get a lil' bit intense on the telly.
Tonight, during the grand finale of House Rules, New South Wales' Toad and Mandy and Queensland's Mel and Dave will go head-to-head.
And it could get… heated.
You see, Toad and Mandy have accused of Mel and Dave of bending the rules.
"There are House Rules and Mel and Dave's rules," Toad told New Idea.
"They would bend the rules to try and make it suit themselves, they didn't play fair at times. They thought more about themselves than the homeowner," he added.
"Mandy and I played fair, we tried to think about the homeowner, and we got the better results."
This isn't the first time Toad and Mandy have accused Mel and Dave of being a little bit sneaky.
During the semi-final, while the couples were renovating the home of a young widow named Chelsea, Mandy accused Mel of stealing her design.
According to Mandy, Mel stuck a note on Chelsea's original vanity, claiming it as hers, but then ditched the original vanity and chose one that was quite similar to Mandy's.