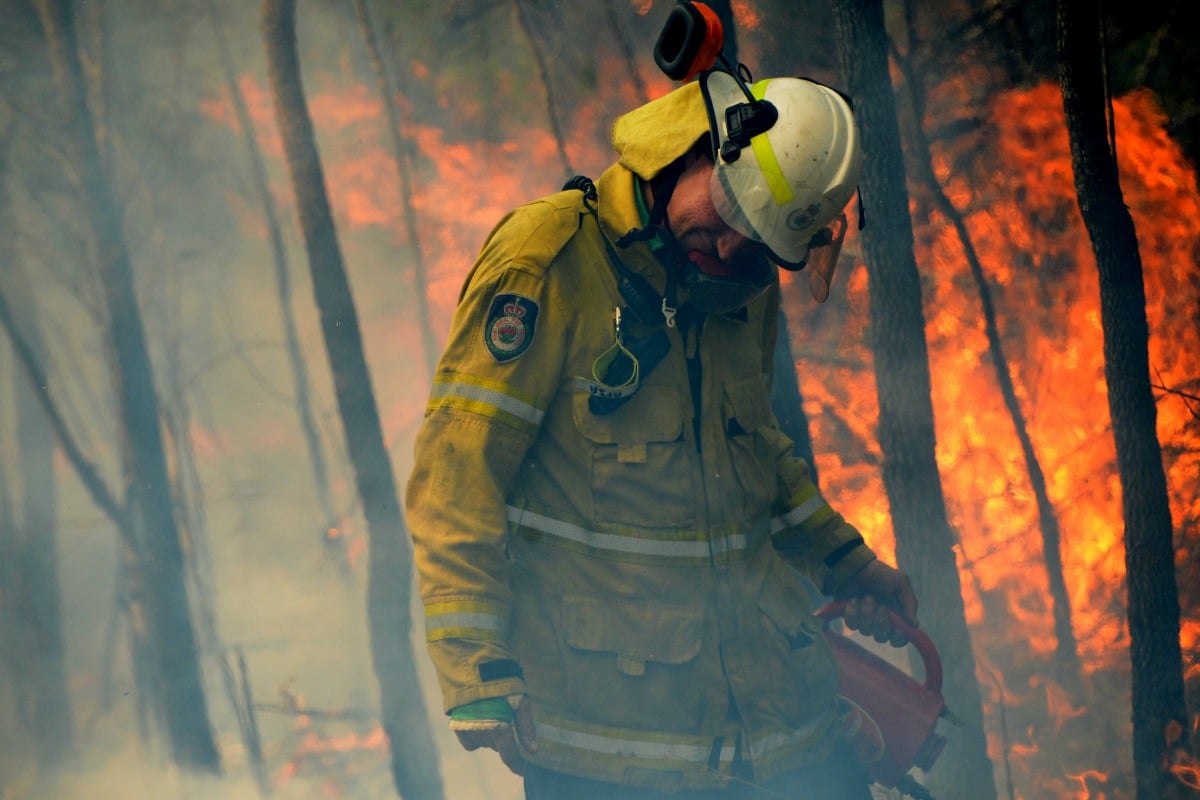 – With AAP. 
1. Tuesday was Australia's hottest day on record with an average temperature 40.9C.
Temperatures across the country averaged 40.9 degrees on Tuesday, making it officially Australia's hottest ever day with a huge hot expansive air mass or "heat dome" on its way to New South Wales.
Before this week, the hottest day was in January 2013 with a record of 40.3.
100 fires are burning across NSW with temperatures expected to hit 45 in some places today. The Rural Fire Service has issued extreme fire warnings for the Sydney, Illawarra, Shoalhaven and Southern Ranges with winds of more than 100km per hour also expected.
Rural Fire Service Commissioner Shane Fitzsimmons says the fires were forecast to be "erratic and significant" due to volatile winds, reports Sydney Morning Herald.
Bushfires have this season officially burnt the most land on modern record across eastern New South Wales, according to the ABC. We've also just experienced the country's highest fire weather danger on record for Spring since 1950.
Labor wrote to @GladysB on Tuesday requesting a State of Emergency over the bushfires. Given the weather forecasts and call from firefighters on the ground for more resources, we are seeking to understand why this has not yet been declared.

— Jodi McKay (@JodiMcKayMP) December 18, 2019
Fires have burnt through 2.7 million hectares which as the ABC point out, is an area bigger than Wales.
Queensland is battling 70 fires with central areas of the state under very high fire danger warnings.
Adelaide and Canberra are both forecast to hit 40 degrees today, with the heatwave expected to intensify from there. Southern and central Australia will be experiencing temperatures up to 16 degrees above average by Friday.
2. Drilling plans in the Great Australian Bight one step closer.
Norwegian energy company Equinor has been granted environmental approval to drill an oil exploration well in the Great Australian Bight, the decision hailed by the federal government and the energy sector but decried by environmental activists.