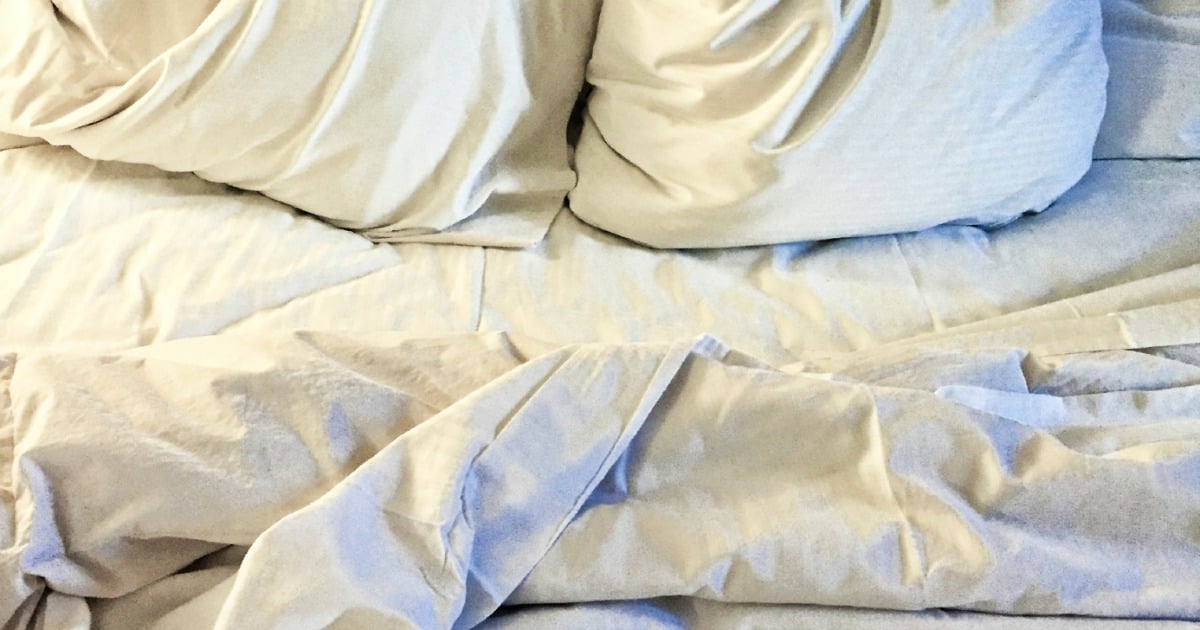 A hotel guest in Florida has made a shocking discovery between their sheets, prompting hundreds to share their hotel nightmares stories.
After checking into a hotel for the night, a Reddit user was getting into bed when they heard a crinkling sound and pulled back the sheets to investigate.
There, written on a piece of paper taken from a Courtyard Marriott pad was a note.
"If you're reading this then house keeping did not change your sheets!" it read.
Since originally being posted five days ago the image has gone viral and has over 500 comments shared.
"This is how reddit changes the world," wrote thisf**kingamerican. "If everyone did this note leaving with a date stamp and a penis drawn on it between sheets of hotel beds, we could like, have clean sheets and s**t. Or free rooms?"
This being reddit, the story quickly snowballed, with many users sharing hotel horror stories of their own.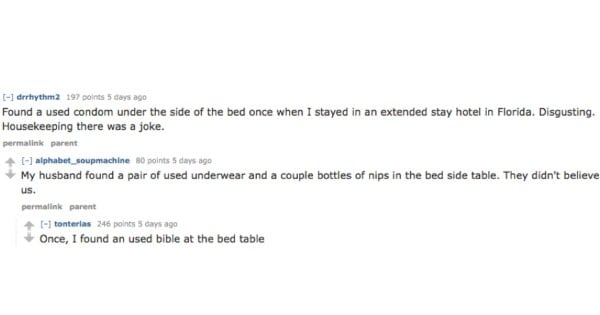 Even if you're not religious, defecating in a bible is not okay. Source: Reddit.
It is still unknown if the note was written within the Courtyard Marriott and what the outcome of the note was.
What would you do if you found this note in your bed? Demand a refund, ask to change rooms or simply request room service change the sheets?