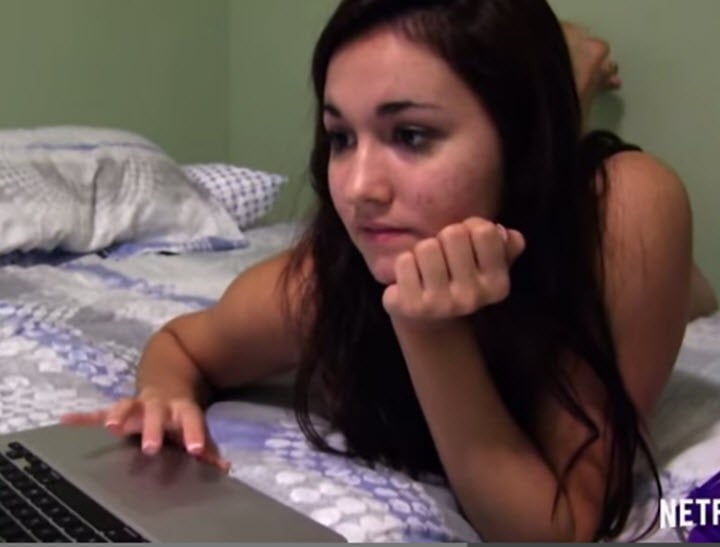 The film that exposes the amateur porn industry and its 'girl next door' victims.
Hot Girls Wanted, the new documentary about the reason young girls enter the amateur porn industry, opens with some sobering facts.
That is, that more people visit porn sites each day than Amazon, Netflix and Facebook combined.
And that children will now see hardcore porn by the time they're 11.
The film,produced by Parks and Recreation actress Rashida Jones, follows the stories of four girls aged 18 and 19 as they enter the porn industry in Florida, and the bleak, banal realities of making pornography.
This is the trailer.
Tressa, Rachel, Kelly and Michelle are all cute, bright, sweet and fun. They're teenage girls who wear hoodies, love candy and squeal over puppies.
They're all eager for their lives to begin – to get away from the small towns where they were raised by loving parents, whose lives they don't wish to emulate in any way, shape or form.
All four girls answered ads on Craigslist looking for "hot" teenage girls. They sent pictures of themselves through to Hussie Models and assuming they were 'hot enough,' were sent a one-way ticket to Miami.
Tressa, whose porn name is Stella May, was a good student and the captain of her cheerleading squad.
"I wasn't even born when the internet came out," she says. "I was actually going to go to Texas State [University] after high school and cheer [lead]. But I chose a different path."
For Tressa and the other girls, the appeal of Miami was threefold: Money, fame and an escape.