They're soft tufts of bready goodness protected by a glossy exterior.
With each bite, your taste buds are treated with a hint of creamy cocoa sweetness that counteracts what some might consider carbohydrate overload. Pfffft. Not this gal.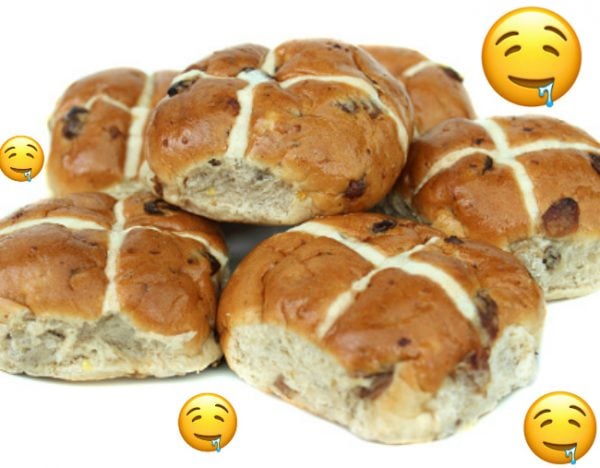 If you couldn't tell already, my preferred choice of bun is hot, crossed, and chocolate-chip flavoured. It's a crowd favourite and it never disappoints.
Yes, Easter is in April.
And yes, Christmas was just two days ago.
It seems this information has led the public to cruelly pit the two holidays against each other. But as per the wise words of the Spanish-speaking girl in the Old El Paso advertisement: Why can't we have both?
On Boxing Day, Woolworths began stocking hot cross buns in selected stores, and people were quick to express their disappointment in the objectively wondrous news.
Can Coles and Woolies wait at least until they've flogged off the Christmas crackers and rolls of wrapping paper before they bring out the hot cross buns! #santavbunny

— Sue (@giveitaburl) December 26, 2017
@woolworths have hot cross buns on shelves on boxing day #easterindecember #wtf pic.twitter.com/shYEbY9iqv

— fred farkle (@fredfarkle11) December 26, 2017