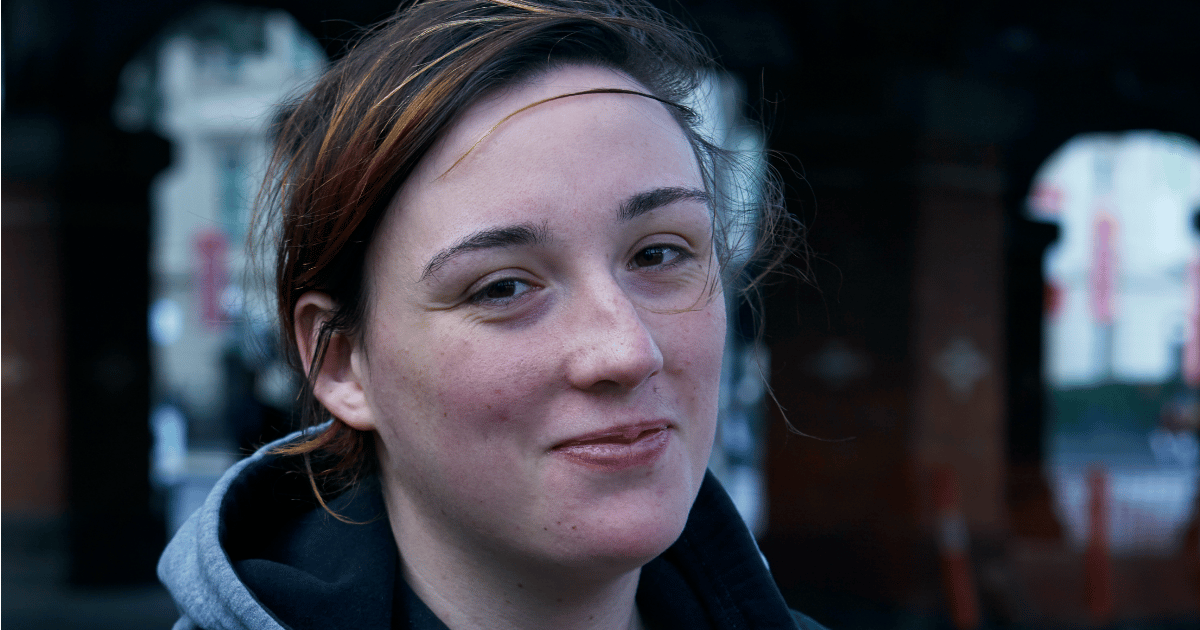 Courtney Smithers says she knows all too well how a regular upbringing can turn into a living nightmare.
The 22-year-old can't exactly pinpoint when her household she shared with her parents, two older brothers and younger sister turned so sour, but she puts it down to her parents' alcoholism and turbulent on-and-off relationship.
Courtney is just 22, but she has been in and out of homelessness since she was 14 – placing her among the more than 40 per cent of people who experience homelessness doing so before their 24th birthday.
It's a startling statistic, for which Courtney is raising awareness as part of Homelessness Week.
The young Melbourne woman says conflict in her family got to the point where it was "out of control".
She says she and her siblings were constantly forced to pick sides; the brothers ending up going with their dad, and the girls with their mother, and she says it "destroyed our family".