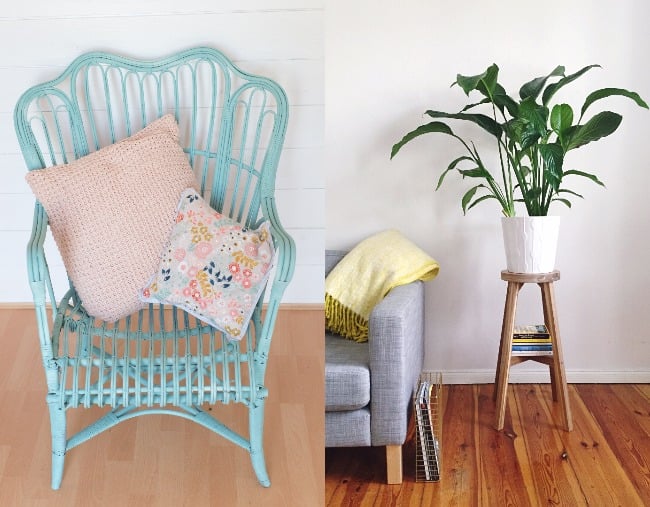 If you believe in the wisdom of Marie Kondo, everything in your house should either be beautiful or useful. If it serves neither purpose, throw it away. But did you ever think to salvage those forgotten knick-knacks and empty jars?
You don't need to have hundreds of dollars to spend on redecorating (have you seen how much a little throw cushion goes for these days? Jeepers). And you don't have to be a Pinterest-obsessed DIY addict.
You just need a smidge of creativity, and a spare half hour in your day to turn the contents of your junk drawer or cupboard into something spectacular and have your home oozing warmth and style.
These are some of my favourite tried and tested ways to give a much-deserved second life to things around the house, from Moccona jars to old wedding invitations.
1. Paint over old canvases.
Remember that $2 shop bowl of fruit canvas you once thought was passable to fill your empty walls? Chances are it's still tucked away under your bed because it doesn't fit with your decor. As luck would have it, it's really easy to paint over old canvas artwork. Just lay down a few layers of acrylic paint to neutralise the original colours then go to town painting whatever takes your fancy! And you know that art that makes you scoff – 'a toddler could do that'? Now's your time to prove it.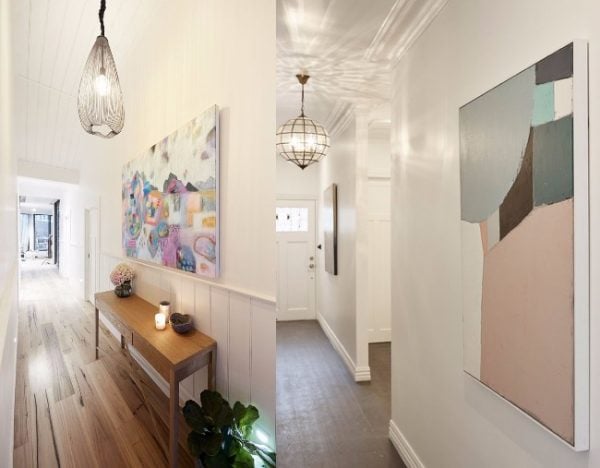 2. Empty coffee jars double as kitchen canisters.
We go through A LOT of coffee in my house. And it's probably the one thing that I am actually happy to run out of, because it means I have a new storage jar. Moccona coffee jars are ideal for storing rice, pasta, flour and all my baking goods. The sealed lid keeps everything fresh and I love that I can see what's in them. If you get your different flours mixed up, you can add labels, or even write on them in permanent marker. It wipes off easily, so you can change up your fillings.