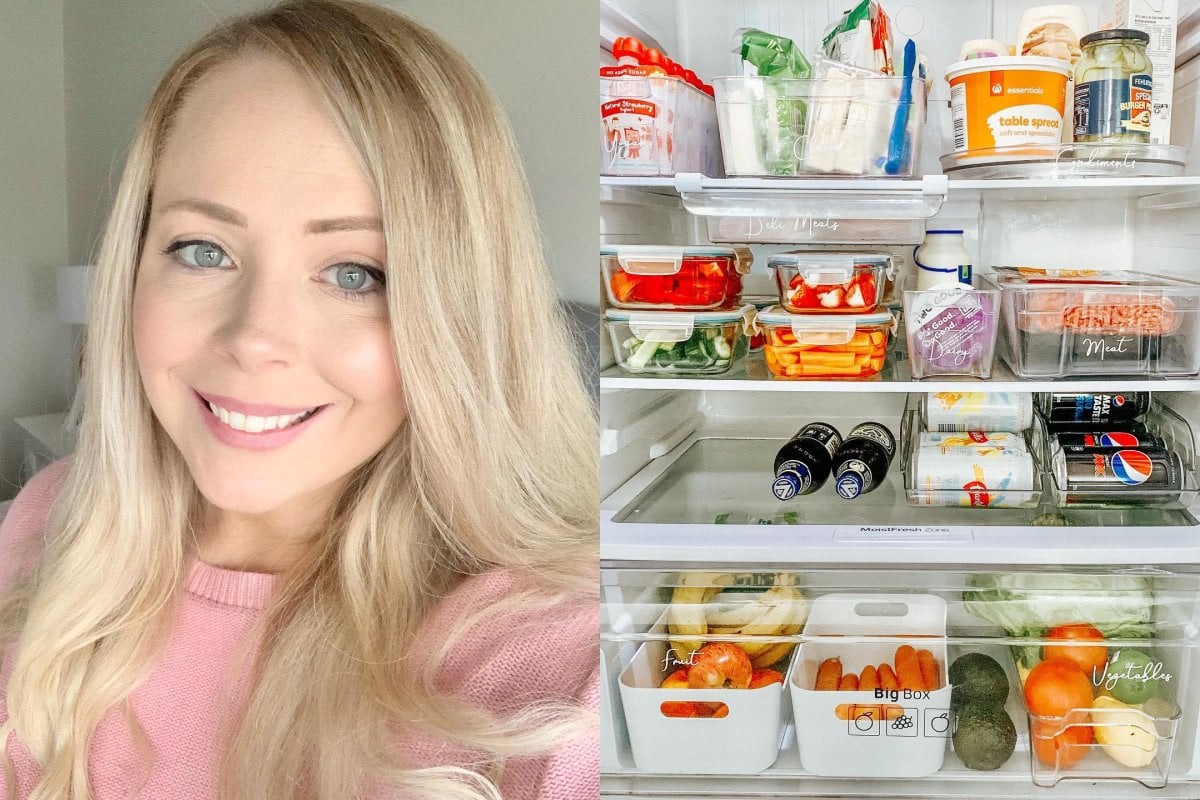 The thought of spring cleaning can be just as overwhelming as actually getting in there and doing it. Everyone knows how good it feels after, but beforehand... not so much.
Jess Beileiter, otherwise known as Clean Organised Mumma on Instagram, has become such a pro at decluttering her own home that she now does it for other people.
Yep, her job is to come in, help you decide what you do and (most importantly) don't need, then come up with organisation solutions to keep your home tidy and functional. Sounds delightful, right?
We asked Jess to share her go-to hacks for home organisation, so you can do exactly what she does for her clients.
1. Start small.
Decluttering a space - whether that's your kitchen, pantry, wardrobe, wherever - can feel like quite the task. So, Jess suggests starting small and slowly chipping away at the area you're attacking.
"Start [with] one drawer or one shelf in an area that is not too overwhelming," she told Mamamia. "Make different piles for things you will keep, rubbish and donations."
Sounds easy enough!
2. Measure your space before purchasing anything.
Say, for example, you're decluttering the linen cupboard and you've gotten rid of all the products you no longer need and now want to organise it. Before you begin, make sure you measure the space.
"I find people just buy different baskets or containers without measuring and then end up with all different baskets that don't fit the space properly," Jess told us.
"Once you have [your] measurements, have a look online, check the measurements and see how many categories of items you have and then how many baskets or tubs you may need."
"I love doing an online shop from Temple & Webster or a similar site to get it all in one go at an affordable price," she added.