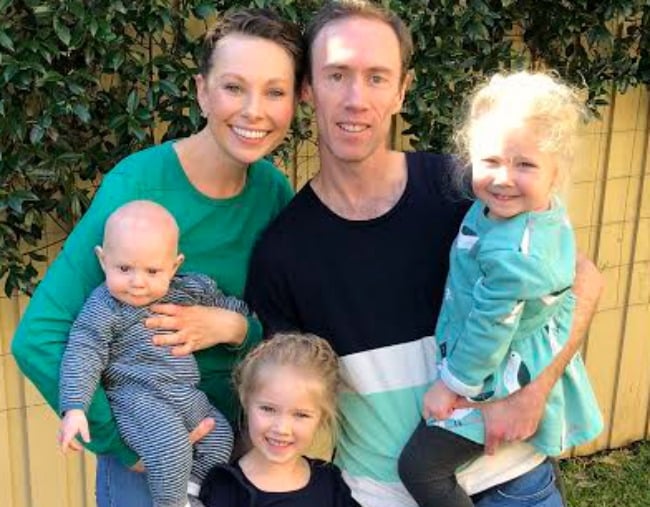 Mum-of-three and doctor of dietetics, Alexis Hure, is the woman to talk to if you are pregnant and in need of a positive birth story. After delivering two gorgeous girls, Frieda in August 2012 and Marlo in January 2015, Alexis hoped to have her third baby at home.
"I had a couple of pivotal conversations with friends in the lead up to my due date who had some great experiences of home birthing. They all mentioned feeling more relaxed at home, so it helped me make the decision with my midwife."
Before their first baby Frieda came along, Alexis and husband Damien, a medical doctor, took a 'Calm Birth' course that gave Alexis the confidence to try for a natural delivery first time around.
"Everything went smoothly with Frieda and I was so lucky to have excellent midwife support during my pregnancy and labour at the midwife-run Belmont Birthing Service. During labour with Marlo however, I was transferred by ambulance to the John Hunter Hospital, after my waters wouldn't break.
"The experience was still positive however and I thought that if I had to travel by ambulance from home during labour with baby number three, it wouldn't be much different to transferring from the centre."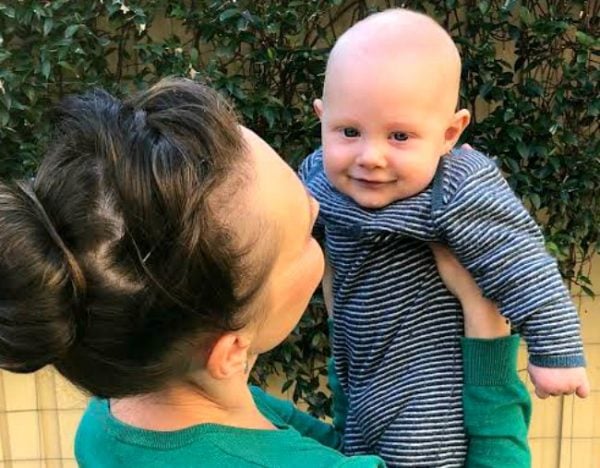 As her due date got ever closer, Alexis realised there was a high chance baby number three would be born on daughter Marlo's 3rd birthday.
"I had planned a family party for her at home and organised as much as I could in advance but the day before her birthday, and three days before my due date, my contractions started. They were inconsistent and slow at first but by the afternoon of Australia Day, we decided to drop the girls over to my mum's house."
To distract herself from the labour pains, baking enthusiast Alexis made Marlo's birthday cake before trying to relax in the shower and having a couple of hours sleep. Just before 3am and after a lot of pacing, Alexis called the midwife as her contractions were becoming extremely intense.
"She told me I was doing really well and to call again soon with an update, but I didn't get a chance because our beautiful baby boy Emile was born in the bath before she had even got into the car!"