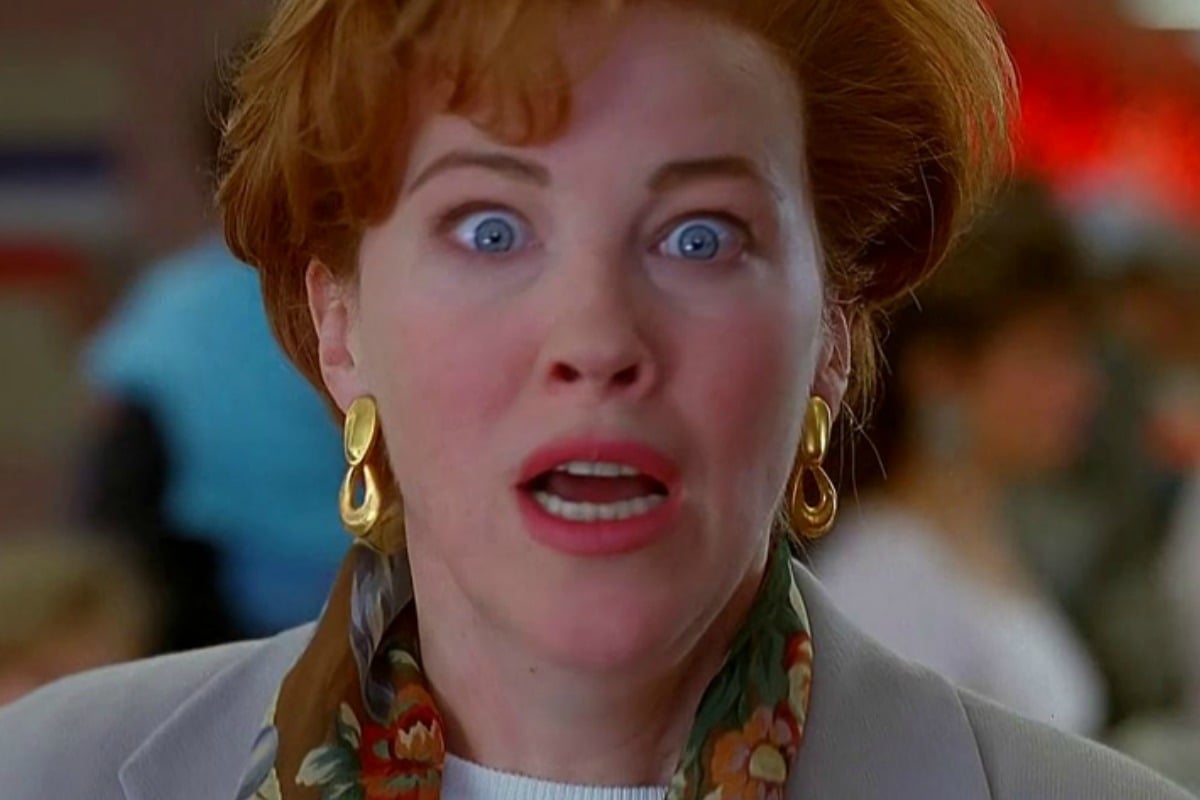 Well, here's a fun festive one for you.
It seems we've all been missing a crucial detail in Home Alone, even though we've watched it approximately 496096 times.
And it all has to do with… colour coordination.
You see, a journalist named Claire Reilly was recently re-watching the movie when she noticed something odd in the background of almost every shot.
The movie is set at Christmas time, so the McAllister's house is covered in Christmas decorations and lights and a giant Christmas tree. But if you look closely, you'll notice that underneath all that Christmas cheer, the whole house is actually decked out in red and green.
The wallpaper is red. The walls are painted green. The pots in the kitchen are red. Even the phone is green.
You can read Claire's entire thread here:
Can we talk about the McAllister's house in Home Alone for a second? Like, of COURSE you're going to be a target for Christmas bandits if your house is ENTIRELY Christmas themed! Okay, yes, they have a lot of Christmas decorations up, but that is JUST THE START… pic.twitter.com/9EN0SNyGJ2

— Claire Reilly (@reillystyley) December 4, 2018
Look at that wallpaper. What kind of monster has red wallpaper next to a green wall? Offset with contrasting green house plant and red candles? pic.twitter.com/9Lxm1ewfGv

— Claire Reilly (@reillystyley) December 4, 2018