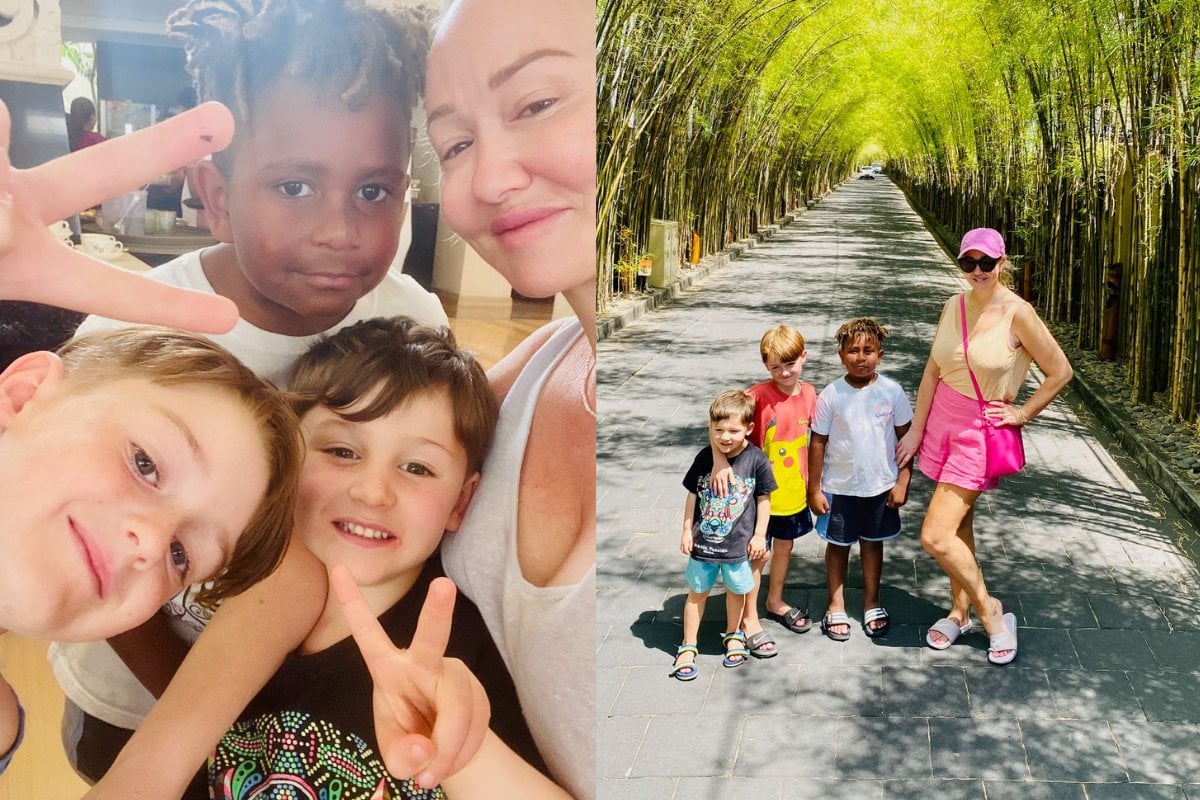 As I dragged three mini suitcases, three backpacks and three already tired kids towards the back of the plane I caught the sympathetic smiles of other passengers.
"Got your hands full there," they unhelpfully muttered with a smirk while silently thanking the aeroplane gods there were not seated near us, on the already three-hour delayed flight.
"Rather you than me," said no one, but I could tell that's exactly what they thought as I one of our many bags smacked into them as I tried to navigate to our seats… solo.
Watch: Horoscopes At The Airport. Story continues after video.
When we booked our Bali flights in the Boxing Day sale nine months prior, I expected to be sipping cocktails by the pool, enjoying daily foot massages and having long relaxing lunches with my husband while the children enjoyed kids' club.
But a lot has happened in the past nine months, mortgage rates keep climbing, cost of living is on the up and before long our holiday fund was non-existent.
We'd put off booking any hotels or activities and were resigned to the fact we would have to cancel as my husband Clint couldn't take a full two weeks off work.
But with the non-refundable flights already paid for it felt like such a waste.