Forget your passport (but, you know, don't actually) we all know that some of the most essential items to take on your holiday are the ones that travel in your washbag.
Whether you're jetting off to somewhere tropical and exotic, enjoying few days at the beach house or setting off on a bit more of an adventure, here are the five beauty essentials to put on your holiday travel list.
Consider them the bare necessities – they won't necessarily help you survive if you find yourself stranded on a tropical island, but they will guarantee you good hair and excellent holiday snaps. Priorities, right?
1. Dry Shampoo.
If you're one of the many people who can be a bit, ahem, lazy when it comes to washing your hair on a daily basis, spoiler alert – it's not going to change on holiday. You're going to be far too busy dipping in and out of the pool/sea/sand to want to deal with your hair. This is where dry shampoo comes to the rescue. It'll soak up any excess grease, make hair look freshly washed and also add texture.
Our pick: Aveda Shampure Dry Shampoo, $30. The powder mist means you don't have to worry about carrying aerosols and it smells divine.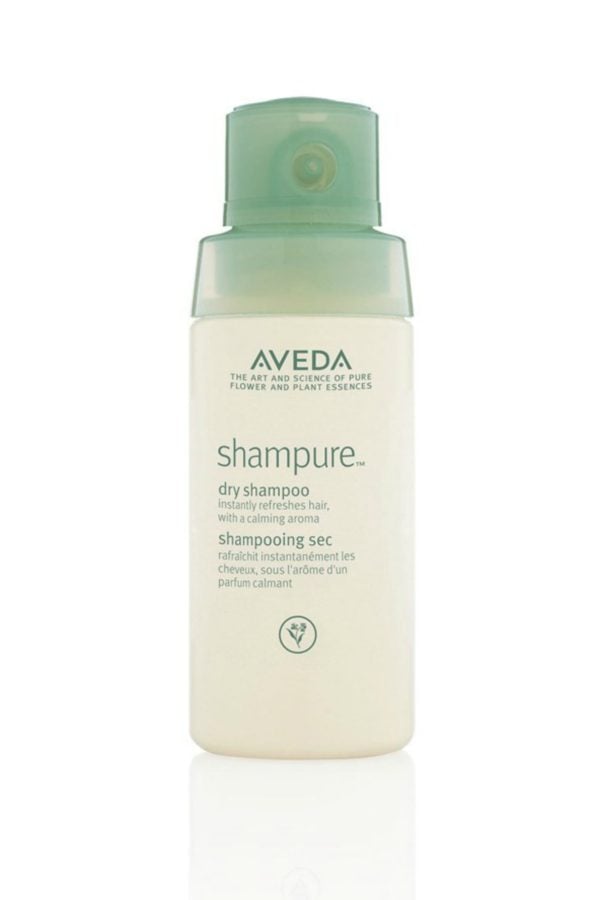 Image: Aveda
2. Sunscreen.
It doesn't matter which hemisphere you're jetting off to, you should always, always be taking a sunscreen with you. At the very least, make it a face sunscreen that you apply daily under your makeup.
Our pick: Mecca Cosmetica To Save Face Superscreen, $40. Mecca's cult To Save Face gets a bumper update with this SPF 50 formula that's lightweight enough to not get greasy under makeup. Winner.