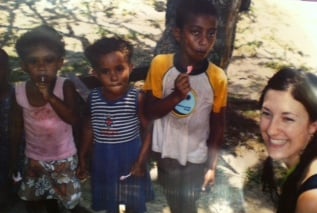 A few years ago I spent two amazing weeks in Fiji with my family – and I fell in love.
With the country's postcard-perfect beaches and tropical rainforests. With its food and its culture. But most of all, with its beautiful, beautiful people.
Fiji has a reputation for being one of the friendliest and most welcoming places on Earth – and for good reason. I've travelled around the world, and while every country has its own charms, very few nations have even come close to the natural warmth and hospitality of the Fijian people.
Just as an FYI, you should know that this is an advertorial for Fiji Airways.