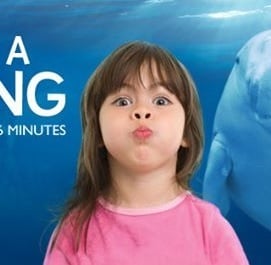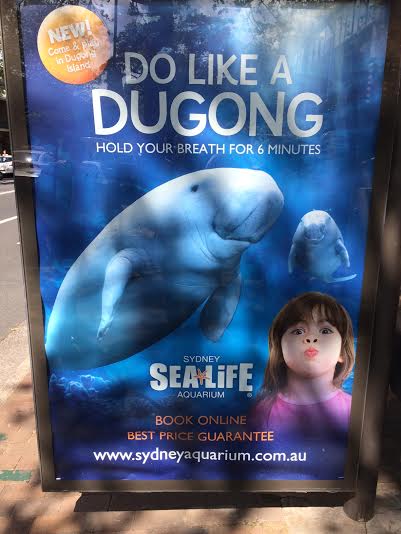 By GRACE JENNINGS-EDQUIST
Sydney's Sea Life Aquarium has pulled down posters inviting viewers to "hold your breath for 6 minutes" — amid concerns the ads sent an unsafe message to children.
The campaign, which promotes the aquarium's current dugong exhibit, features a picture of a girl who looks around six visibly holding her breath — under the words: "Do like a dugong: Hold your breath for 6 minutes".
Continuous breath-holding has been linked to deaths of Australian children including 12-year-old Jack McMillan, who drowned near Wollongong last year and Nic Fisher, who died in 2001 very similar circumstances.
The families of both boys have spoken out to raise awareness of children holding their breath for extended periods underwater.
Nic's sister wrote for Mamamia at the weekend that her brother died due to shallow water blackout, which she said "is caused by competitive or continuous breath holding or by taking several deep breaths before diving under water."
"Swimmers pass out due to lack of oxygen and the delayed trigger to breathe means that water quickly fills the lungs. When this happens, death or brain damage occurs much quicker than the usual form of drowning," she said.
"It was this simple game – familiar to every Australian kid – that took Nic's life so swiftly and silently."
A change.org petition last month called on the aquarium to remove the ads on the grounds the ad was "misleading" and "very much accident-prone".