Last week, I walked into a shop.
It was the opening night and an invite-only affair. Red carpet. Celebrities. Cameras.
The event was invite-only. I was invited.
But the moment I stepped through the door I realised something: even though I had been invited to this store, I was not welcome.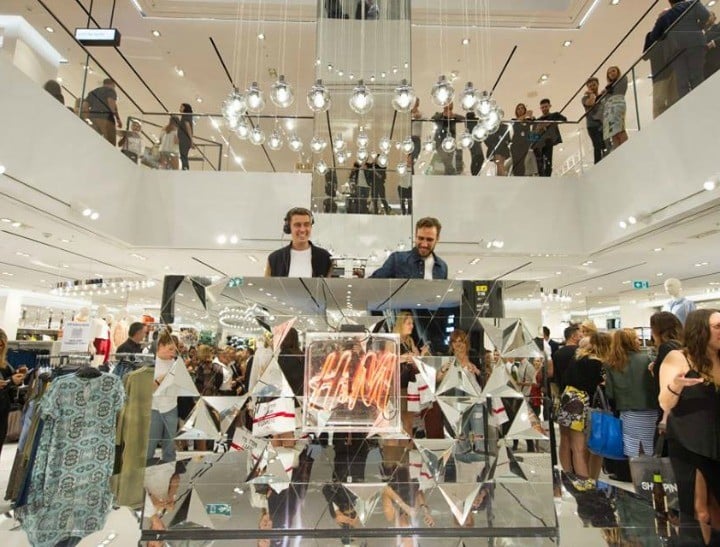 H&M launched their flagship Sydney store on Thursday night. It's now the world's second largest clothing retailer — but once upon a time you could only scratch your H&M itch in Europe. I was a student living on beans, brown rice and cans of tuna in the UK when I first sampled some of their plus-size basics — black singlets, tights, collared shirts. They were normal human clothes, made bigger.
So I knew what to expect when I cheerfully lined up on Thursday night, politely jockeying with some very stylish invitees.
As I made it through the door, I turned to one of the cheerful greeters.
"Hi. I was wondering whether you could point me in the direction of the plus-size section."
Her smile never wavered.
"Oh, we don't have that in this store."
She was grinning in such a welcoming way, I thought I had misheard her.
She continued to greet other guests who were flowing in around me.
I caught her eye again.
"Um… I saw plus-sized clothes on your website, so I thought that there would be… some clothes… because it's your flagship store and everything…"
Plus-size clothing can be every bit as fashionable:
A waiter offered me a Champagne. I shook my head.
The smiling woman looked at me warmly.
"Oh, no…"
God, she's was so nice and friendly.
"… But we DO have a great range of accessories!"
I let the next surge of people wash me into the store and down the steps into the a sunken foyer that would soon host Solange Knowles and some Bachelorettes.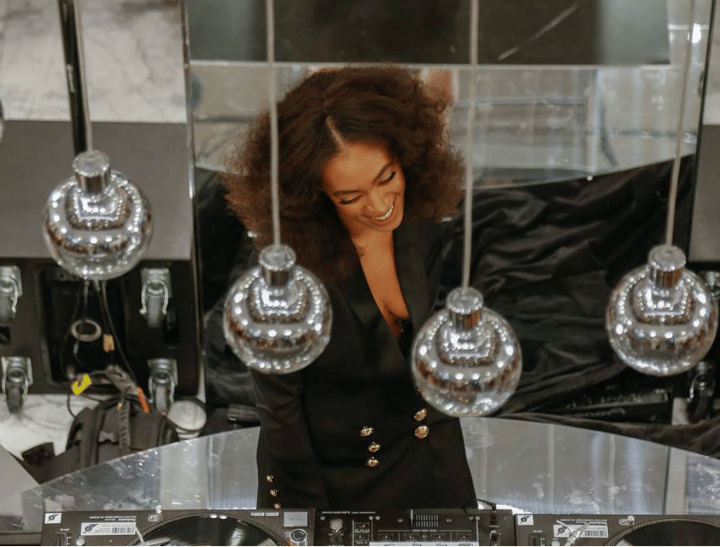 I wasn't angry. The staff were lovely. The store was open and airy. The guests were buzzing between beautifully curated racks that would probably never look that neat again.
But I was embarrassed.
Embarrassed that I was clearly standing in the middle of a store where I could not buy a single item of clothing.
I was so sure that everyone at the event must know that I was in the wrong place. I was convinced that the waitstaff wending through the room must be wondering what I was doing there.
H&M has recently launched a collaboration with designer label Balmain:
What WAS I doing there?
A short, well-dressed male staff member asked me whether I needed help. I did.
"I think I'm too fat to shop here."
He patted me on the arm sympathetically. I wondered again where H&M found such kind retail staff.
"Don't say that!"
"Um, it's true. There's none of H&M's plus-sized clothes here. I thought there would be…"
"Oh, honey. You can drive to Macquarie Park. They've got those clothes there. Do you know where that is?"
I nodded. He gave my shoulder a squeeze and then moved on.
Again, I was not angry.
I was sad.
Fat women don't come to the City. We go to the suburbs. We belong there.
We don't go to the nice stores, with the wine and the celebrities.
We drive to the places that are set aside for us, where we can be with our own people. People like us.
We can't be seen buying clothes when the important people, the influential people are looking.
When a flagship store opens, we can't expect that the best of every single line will be there. We can't expect the clothes made for us will appear alongside the clothes for the women who aren't us.
Because fat people don't belong here. We don't fit in here.
We might be invited, but we're not welcome.
Mamamia contacted H&M for comment but had not heard back from them at the time of publication.