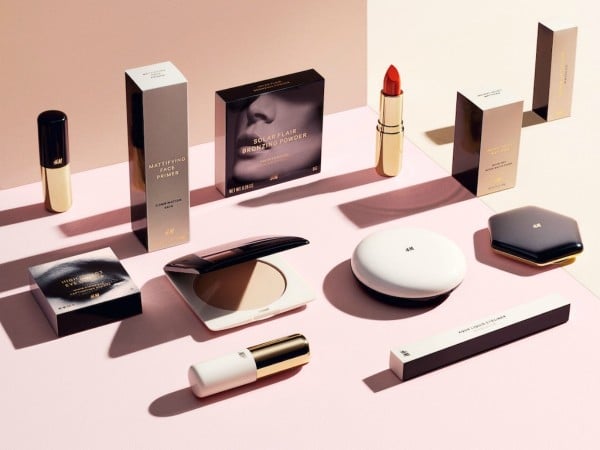 Us Aussies are a patient lot. We spent years waiting for H&M clothing to reach our shores. Then when it did, we had to watch the rest of the world delight over the brand's newly launched beauty collection.
Well people, ready your wallets; that highly-coveted range is finally coming down under.
Sort of.
While an exact date has yet to be set, the brand has confirmed it will hit all Aussie stores this year.
"We are very excited to launch H&M Beauty. It's an opportunity to be inventive, creative and to have fun with colour that inspires us," says Sara Wallander, concept designer, H&M Beauty.
But it's not just lipsticks and eyeshadow – the 700 product range covers everything from makeup and haircare to body products and 'beauty styling'. Yes, we've already mentally added pretty much everything to our shopping cart.
Watch: Until then, why not give Witchery's beauty collection a go? (Post continues after video.)