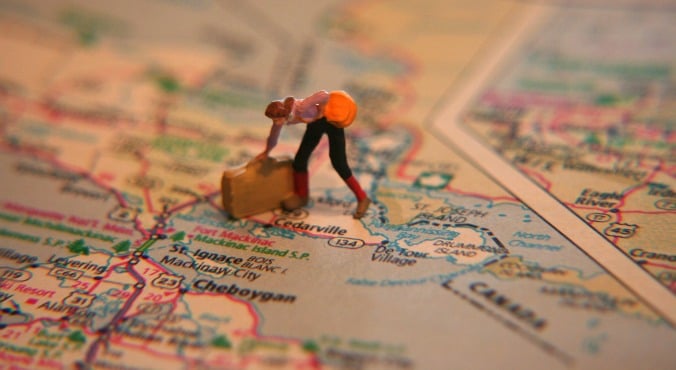 Image via Flickr
A brief look at the most fascinating and surprising health news around today.
Australian women are contracting HIV on holiday
Sexual health workers have observed a rise in cases of HIV among young Australian women who venture overseas for gap years or working holidays. According to Living Positive Victoria, young people may not be aware that the prevention and treatment of HIV might not be as successful in other countries as it has been here in Australia.
"While the highest prevalence of HIV is still among gay men in Australia, in other countries it is much more common among the straight community … I am hearing more women saying they are contracting HIV in this way," the group's chief executive Brent Allan tells The Guardian.
A study published last October revealed the number of HIV infections in Australia rose by ten per cent in 2013 – the fastest jump in over two decades. (via The Guardian)
Broccoli eases asthma symptoms
Forget kale – broccoli is having a major health moment. Last week we reported broccoli sprouts may have pollution-fighting properties; now Australian researchers believe the green vegetable could help asthma sufferers to breathe easy.
The findings of a University of Melbourne study indicate that eating two cups of steamed broccoli per day allows asthmatics to breathe normally and prevents their symptoms from worsening. The veggie appeared to reverse blockages in and narrowing of the subjects' airways.
"People with asthma have damaged linings in their airways and we have found [the broccoli] can actually reverse that process," study leader Nadia Mazarakis says. (via the Herald Sun)
Warnings about acne cream allergies
Users of over-the-counter acne products have been warned that they can cause rare yet serious and potentially life-threatening allergic reactions.
The US Food and Drug Administration (FDA) has cautioned that many topical acne treatments, including ones produced by Proactiv, Neutrogena, Aveeno and Clean & Clear, contain active ingredients that can provoke hypersensitivity reactions. Over the past two years the FDA has received 131 reports of hypersensitivity reactions from acne products like face washes, cleansing pads and lotions, and this side-effect is not currently listed on the product labels. They believe benzoyl peroxide and salicylic acid are the active ingredients that contribute to the reaction.
Consumers who experience tightness of the throat, breathing difficulties, faintness or facial swelling have been told to cease using their treatment and seek medical help. (via TIME)