The long-awaited film version of Wonder Woman opens this week, starring Gal Gadot as the indomitable superhero.
As Princess Diana of Themyscira, Wonder Woman is of Amazonian blue-blood. Formed from clay by her mother, Queen Hippolyta, and given life by the breath of Aphrodite, she is a demi-god. The gifts she receives from the gods of the Greek pantheon explain her superhero powers, which become evident when she transforms into Wonder Woman.
Thirsty for more entertainment chat? Get the latest episode of The Binge, Mamamia's TV podcast, in your ears right now below. Post continues after audio.

Wonder Woman made her debut in 1941 in All Star Comics. Her creator, American writer and psychologist William Moulton Marston, drew on a cornucopia of Greek mythology, blending stories from sources as diverse as the myths of Pandora, Odysseus, and Atalanta and the Amazons. Like all members of the Justice League team, Wonder Woman is an imaginative hybrid.
Want to know what the new Wonder Woman movie is really like? Read our surprising review here. 
Marston's comic draws heavily on the Amazon myths. Since the epics of the Homeric poets, there have been references to mysterious and frightening stories of the Amazons. In the Iliad, composed around the 8th Century BC, the Amazons were referred to as man-like, seasoned fighters. The implication is that in war they were a match for men in terms of their prowess, physical strength and courage. The Amazons appear in other Greek myths, such as the adventures of Heracles and Theseus.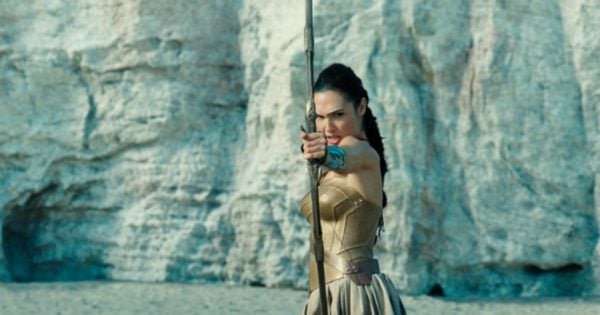 Herodotus (484-425 BC) recorded detailed information, possibly spurious, but nevertheless fascinating, about this tribe of women. In his account, the Amazons were presented as horse riders, skilled with the bow and arrow, deft with the spear and ignorant of 'traditional' women's work. They were from Scythia (Ukraine, southern Russia and western Kazakhstan), a region sufficiently distant to an ancient Greek to symbolise a frightening, exotic and unknowable land populated by wild and threatening people. Herodotus also claimed that the Amazons had a marriage custom that forbade a young woman to marry until she had killed a man in battle.