Three weeks on from the historic marches that took place around the world, 2016 Presidential nominee Hillary Clinton has endorsed a message of hope for the future, saying she believes "the future is female."
Speaking in a one-and-a-half minute long video at the 2017 Makers Conference – a three-day invitation only event held that focuses on women's achievements in business and other high profile industries – Clinton said, "despite all the challenges we face, I believe that, yes, the future is female."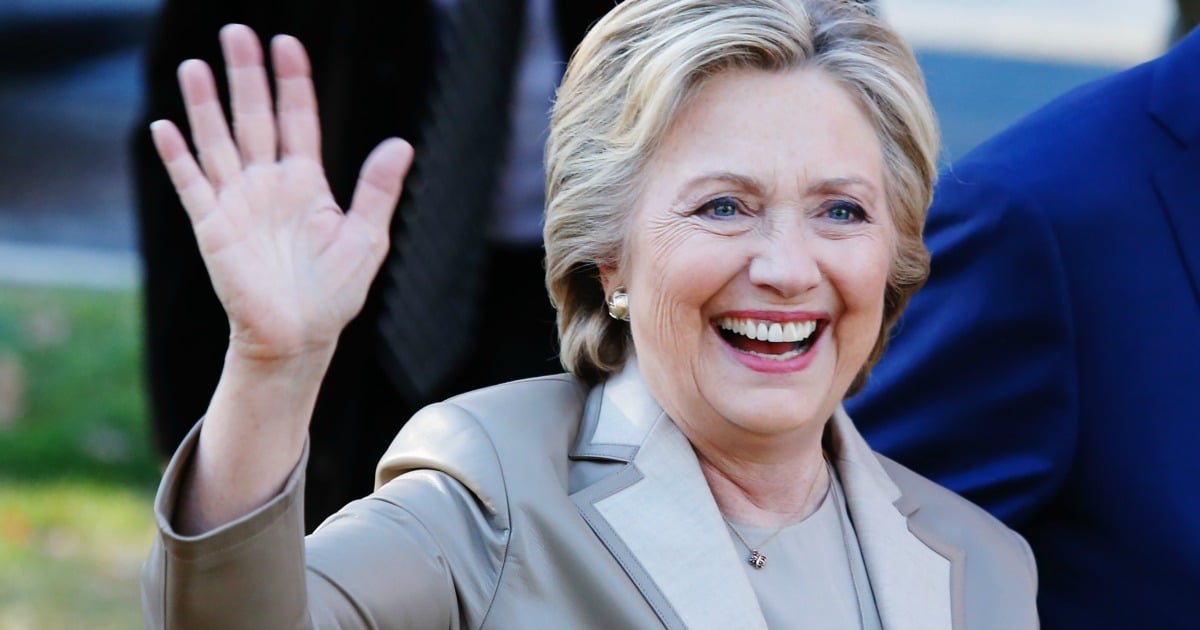 Referencing the Women's March, which more than three million people took part in worldwide, Clinton said, "Just look at the amazing energy we saw last month as women organised a march that galvanised millions of people all over our country and across the world."
She continued, "we need strong women to step up and speak out. We need you to your dare greatly and lead boldly. And please, set an example for every woman and girl out there who's worried about what the future holds and wonders whether our rights opportunities and values will endure."
Other speakers at the conference, which ran from 6 to 8 February in Rancho Palos Verdes, California, included actors Debra Messing, Octavia Spencer, Zosia Mamet and Patricia Arquette; designer Diane von Furstenberg, Facebook COO and author Sheryl Sandberg, iconic feminist Gloria Steinem, and Huffington Post Editor-in-Chief Lydia Polgreen.
It was meant to be a slur, but women are proud to be "nasty" like Hillary Clinton. Post continues. 
Finally, the 69-year-old former Secretary of State said, "you are the heroes and history makers, the ceiling breakers of the future. As I've said before I'll say again; never doubt that you are valuable and powerful and deserving of every chance and opportunity  in the world."
Clinton has remained relatively quiet since losing the election to Trump in November but has said she will remain committed to championing social issues, including fighting for gender equality.