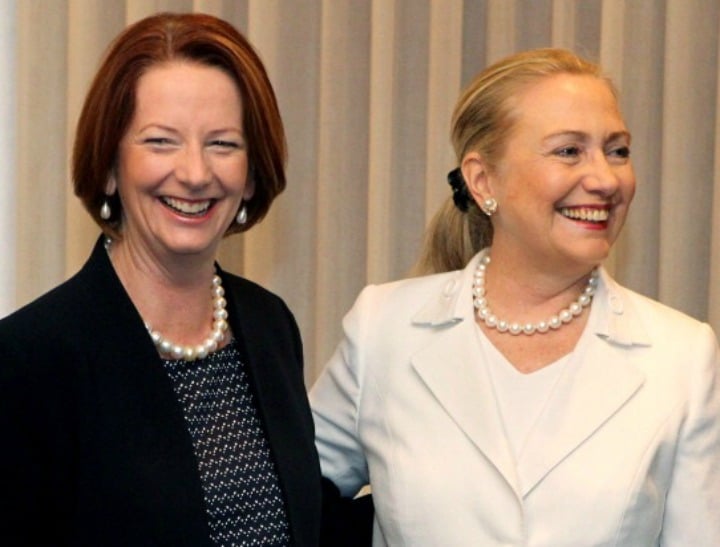 "Hillary Clinton understood in her heart how important it was for girls to get an opportunity."
Since her retirement from Australian politics ex-Prime Minister Julia Gillard has established herself as one of the world's foremost education experts.
And, unsurprisingly, she is making friends in high places.
Recently, she attended The Power of an Educated Girl, an event in New York, where she shared the stage with actress Charlize Theron and the US First Lady Michelle Obama to talk about their shared commitment to women's education.
She has now thrown her support behind Hillary Clinton in her bid to become America's first female president, appearing in her latest campaign video.