Some have slammed the bridesmaid for hogging all the attention.
Making the day 'all about her'.
Or, even, being a 'maid of horror'.
Here I stand, Abby Ballard, rejecting all those accusations and calling this bridesmaid an absolute star.
If you missed the photos, the wedding photos of Rebecca and James Foster went viral, all thanks to their maid-of-honour, Carolyn Wester.
Unlike traditional wedding photos, Carolyn didn't stand politely to the side of the photo. Instead, she did this: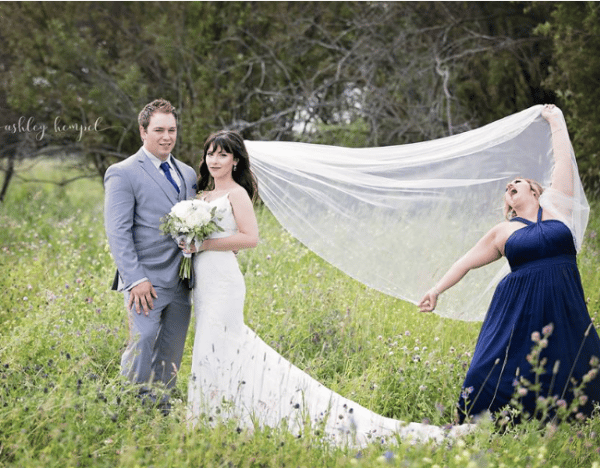 Image via Ashley Hempel. 
As soon as I saw these photos I first thought, "THIS IS EXACTLY WHAT MY BEST FRIEND AND I WOULD DO."
I wasn't the only one who had this idea cross their mind, with memes of the photographs being shared across the internet.
Speaking to Viral Thread, the bride, Rebecca, said she had planned the photos to be exactly like that.