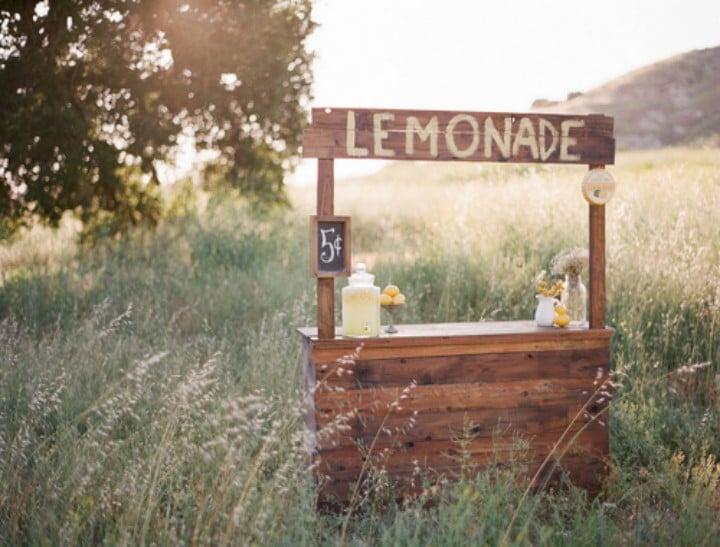 STOP WHAT YOU ARE DOING.
Petrol is so cheap, you need to go and get amongst it: Smell it. Bathe in it. Bask in the chemical glory.
For the first time in approximately one bajillion years (since dinosaurs were flipping their caps and pumping up with unleaded), petrol has dropped to below $1 per litre at some stations, and is averaging around $1.06.
This time last year, it was more like $1.56 per litre. I'm no mathematician, but I'm pretty sure I'll be able to afford a house tomorrow with all these extra fifty cent coins I have lying around, thanks to the low petrol prices.
I'm so pumped about the pumping, I can't calm down. Every time my petrol needle drops slightly below F (I think the F stands for Full. Or Fuel. Or Fast. I don't know, something car-y) I race back to the station and fill it up again, just out of fear that petrol will suddenly soar back to the "choose-between-me-and-groceries" kind of pricetag.
Opinion: Petrol, tampons and other life necessities that should be free.
So what's the best way to celebrate the golden glory? Here's six ideas that you can suddenly afford.
1. Have a Zoolander-esque petrol fight.
Orange Mocha Frappucinos! Nothing cheers up male models like crossing petrol streams over an open Jeep. Until Brint lights his cigarette (model idiot) and the party goes up in flames. But what a great way to get amongst the gas. Grab three of your closest model friends, blast 'Jitterbug' through the speakers, and let the petrol fly.
(PLEASE NOTE: DO THIS AT YOUR OWN RISK. AND YOU WILL PROBABLY BE ARRESTED AND/OR DIE.)
2. Become a petrol-sniffer.
According to Mr Google, the immediate effects of sniffing petrol are hallucinations, aggression, and increased libido. What's not to love?! Also, hunger. Fortunately, there's a petrol station RIGHT THERE, and you could spend all the coins you saved from the cheap petrol on Curly Wurlys.
(PLEASE NOTE: DO NOT SNIFF PETROL. IT'S APPARENTLY BAD FOR YOU, ACCORDING TO MR. GOOGLE)
3. Fill up more things than your car.
You don't have to stop when your petrol tank makes that clicky noise. Fill your pockets. Got an empty water bottle in your car? Top that guy up. Don't ask questions. Just do it because it's cheap.
4. Start selling petrol.
With all that petrol you've stored in empty water bottles and your pockets, go home, squeeze it into a big bowl or an urn or something, store it in a safe place (you know, the petrol cupboard or somewhere) and wait until prices rise again. Then SELL THAT BABY OFF. Ka-ching. You're a petrol tycoon, and a genius.