There's only one thing that can trump a pregnancy announcement or that first wedding pic when it comes to likes on Facebook: an engagement photo.
It's something Zach and his girlfriend Somaly discovered when they shared their happy news online.
The couple, from Georgia, shared a snap online telling the world they had "finally made it official".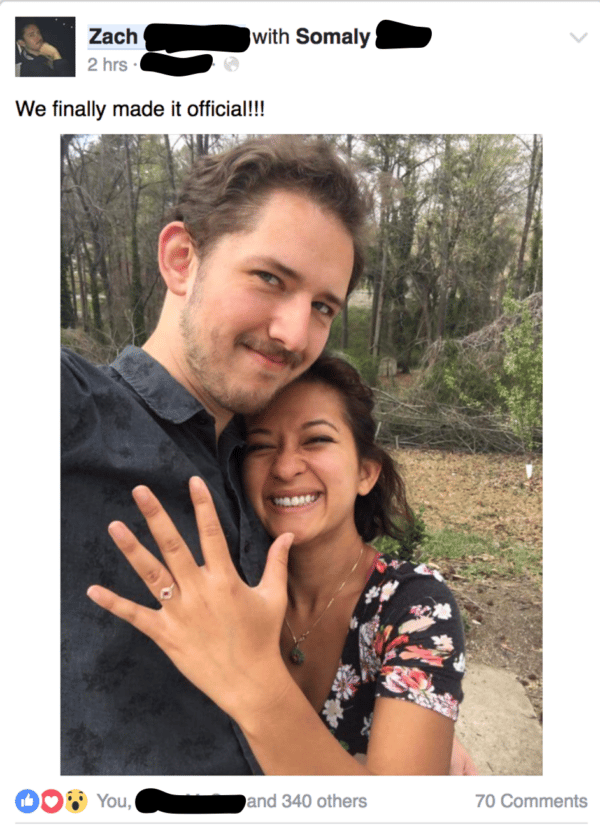 Their post was such a hit with Zach's Facebook friends - scoring 342 likes and 70 comments - that he decided to do it again.
And no, we don't mean he decided to post another shot of his soon-to-be-bride Somaly.
He decided to get engaged again...to a different person.