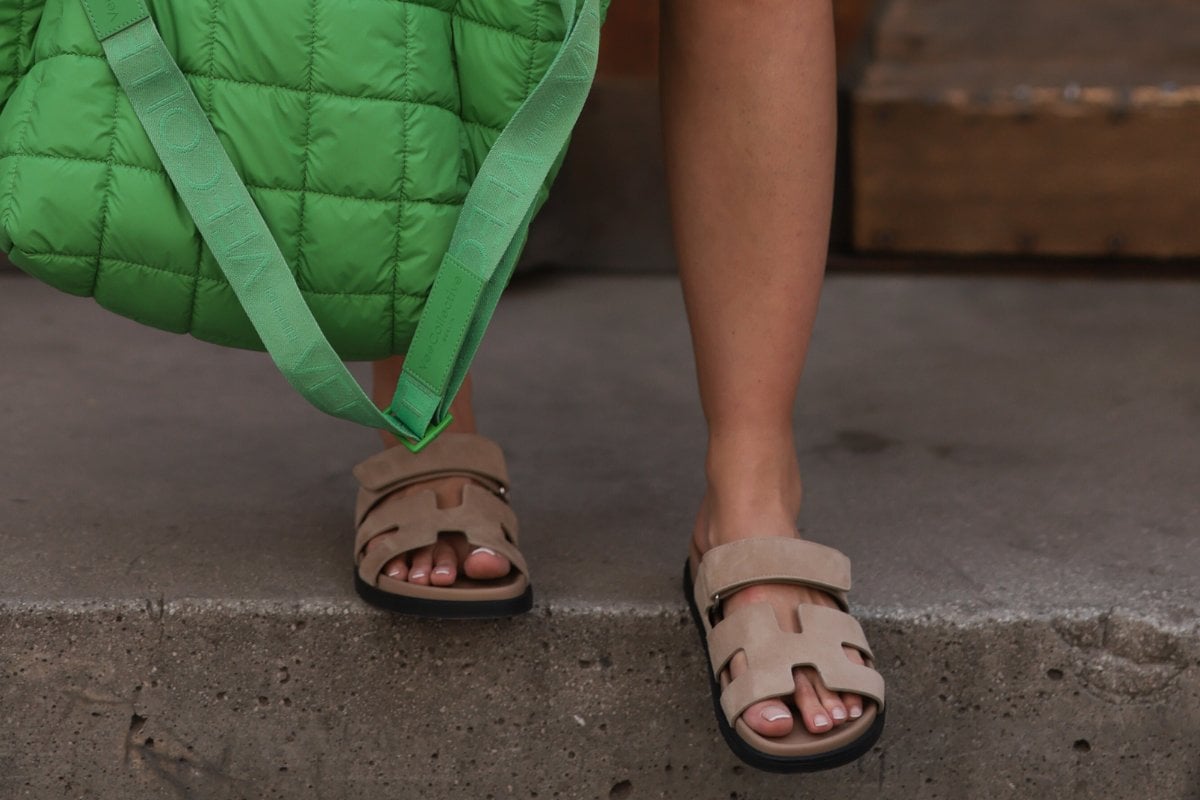 ICYMI, the Hermès Chypre sandals are set to be the shoes of the summer.
The luxury designer brand, which is best known for its coveted Birkin and Kelly handbags, is cementing their status in footwear too, with these chunky slides suddenly everywhere.
And we get why.
The selling point of the Chypre sandals is just how comfortable they are while still remaining casually stylish. The signature Hermès 'H' adds a touch of luxury without compromising on the cool factor, and the thick sole makes this a designer shoe that's actually wearable.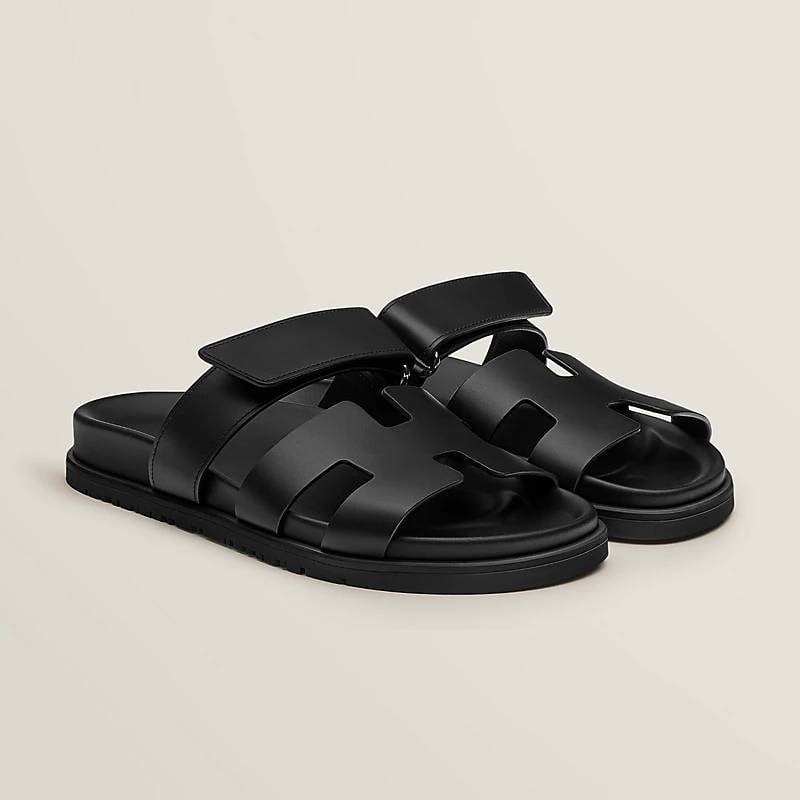 The famous Hermès Chypre sandals. Image: Hermès.